ABGENT: Anti-Drug Antibody (ADA) Integrated Service Platform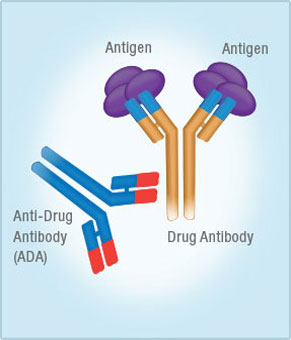 Protein drugs have potential immunogenicity. They may induce the body to produce anti-drug antibodies (ADAs). ADAs may reduce drug efficacy, cause allergic reactions, or even threaten human life.
Monitoring the potential immune response of protein drugs (IR) has become a regulatory requirement for drug development. Antibodies deployed in clinical samples for ADAs detection has become necessary; these antibodies may also be used for PK / PD studies of protein drugs.
Antibody drugs have become a hot area of research in biopharmaceuticals. Anti-idiotype antibodies are mainly used in detecting levels of specific anti-drug antibodies in the blood, including free, bound and total forms. These reaagents play an important role in the field of antibody drug development.
ABGENT specializes in antibody production and has extensive experience
in the development of anti-drug antibodies, with focused experience in development of anti-idiotype antibodies.
ABGENT CASE STUDY: Monoclonal Anti-idiotype Antibodies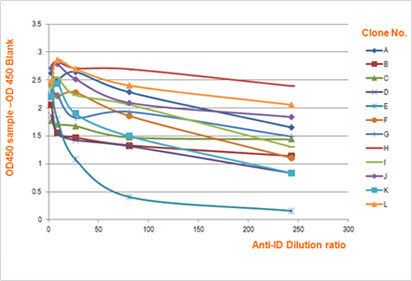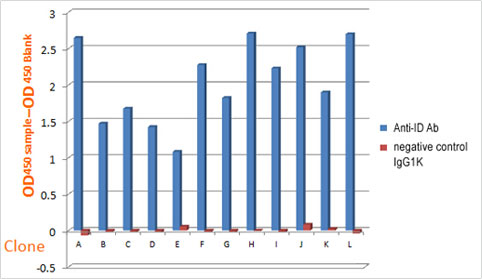 The concentration of Anti-ID Ab is 37ng/mI, and the concentration
of negative controls (HuIgG1k) is 1 ug/mI
(Data from customer)
Anti-ID Ab initial concentration is 1ug/mL. Anti-ID Ab binds specifically to
idiotype Ab, but not other negative controls (HuIgG1k).