SPECIFICATION
CITATIONS
PROTOCOLS
BACKGROUND
Product Information

| | |
| --- | --- |
| Primary Accession | Q9HCB6 |
| Clone Names | 80821056 |
| Peptide ID | 80821056 |
Additional Information

| | |
| --- | --- |
| Other Names | Spondin-1, F-spondin, Vascular smooth muscle cell growth-promoting factor, SPON1, KIAA0762, VSGP |
| Format | Synthetic peptide was lyophilized with 100% acetonitrile and is supplied as a powder. Reconstitute with 0.1 ml DI water for a final concentration of 1 mg/ml. |
| Storage | Maintain refrigerated at 2-8°C for up to 6 months. For long term storage store at -20°C. |
| Precautions | This product is for research use only. Not for use in diagnostic or therapeutic procedures. |
Protein Information

| | |
| --- | --- |
| Name | SPON1 |
| Synonyms | KIAA0762, VSGP |
| Function | Cell adhesion protein that promotes the attachment of spinal cord and sensory neuron cells and the outgrowth of neurites in vitro. May contribute to the growth and guidance of axons in both the spinal cord and the PNS (By similarity). Major factor for vascular smooth muscle cell. |
| Cellular Location | Secreted, extracellular space, extracellular matrix |
| Tissue Location | Highest expression in lung, lower expression in brain, heart, kidney, liver and testis, and lowest expression in pancreas, skeletal muscle and ovary. Not expressed in spleen EMBL; AB051390; BAB18461.1; -; mRNA EMBL; AK074803; BAC11217.1; -; mRNA EMBL; AK291780; BAF84469.1; -; mRNA EMBL; CH471064; EAW68488.1; -; Genomic_DNA EMBL; CH471064; EAW68489.1; -; Genomic_DNA EMBL; BC019825; AAH19825.1; -; mRNA EMBL; BC136513; AAI36514.1; -; mRNA EMBL; BC136563; AAI36564.1; -; mRNA EMBL; AB018305; BAA34482.2; -; mRNA CCDS; CCDS73262.1; - RefSeq; NP_006099.2; NM_006108.3 UniGene; Hs.643864; - PDB; 2ZOT; X-ray; 2.70 A; A/B/C/D=29-198 PDB; 2ZOU; X-ray; 1.45 A; A/B=40-186 PDB; 3COO; X-ray; 2.00 A; A/B=29-194 PDB; 3Q13; X-ray; 1.95 A; A=191-434 PDBsum; 2ZOT; - PDBsum; 2ZOU; - PDBsum; 3COO; - PDBsum; 3Q13; - ProteinModelPortal; Q9HCB6; - SMR; Q9HCB6; - BioGrid; 115687; 15 IntAct; Q9HCB6; 7 GlyConnect; 1768; - iPTMnet; Q9HCB6; - PhosphoSitePlus; Q9HCB6; - BioMuta; SPON1; - DMDM; 52783472; - EPD; Q9HCB6; - jPOST; Q9HCB6; - PeptideAtlas; Q9HCB6; - PRIDE; Q9HCB6; - ProteomicsDB; 81664; - Ensembl; ENST00000576479; ENSP00000460236; ENSG00000262655 GeneID; 10418; - KEGG; hsa:10418; - UCSC; uc031xfv.2; human CTD; 10418; - DisGeNET; 10418; - EuPathDB; HostDB:ENSG00000262655.3; - GeneCards; SPON1; - H-InvDB; HIX0009464; - HGNC; HGNC:11252; SPON1 HPA; HPA038584; - HPA; HPA077546; - MIM; 604989; gene neXtProt; NX_Q9HCB6; - OpenTargets; ENSG00000262655; - PharmGKB; PA36082; - GeneTree; ENSGT00940000154910; - HOGENOM; HOG000124667; - HOVERGEN; HBG052920; - InParanoid; Q9HCB6; - OMA; IRQQSDE; - OrthoDB; 517669at2759; - PhylomeDB; Q9HCB6; - Reactome; R-HSA-5083635; Defective B3GALTL causes Peters-plus syndrome (PpS) Reactome; R-HSA-5173214; O-glycosylation of TSR domain-containing proteins ChiTaRS; SPON1; human EvolutionaryTrace; Q9HCB6; - GeneWiki; Spondin_1; - GenomeRNAi; 10418; - PRO; PR:Q9HCB6; - Proteomes; UP000005640; Chromosome 11 Bgee; ENSG00000262655; Expressed in 225 organ(s), highest expression level in female reproductive system Genevisible; Q9HCB6; HS GO; GO:0005788; C:endoplasmic reticulum lumen; TAS:Reactome GO; GO:0031012; C:extracellular matrix; IBA:GO_Central GO; GO:0005615; C:extracellular space; HDA:BHF-UCL GO; GO:0005201; F:extracellular matrix structural constituent; HDA:BHF-UCL GO; GO:0050693; F:LBD domain binding; IEA:Ensembl GO; GO:0046872; F:metal ion binding; IEA:UniProtKB-KW GO; GO:0007155; P:cell adhesion; IBA:GO_Central GO; GO:1902430; P:negative regulation of amyloid-beta formation; IEA:Ensembl GO; GO:1902993; P:positive regulation of amyloid precursor protein catabolic process; IEA:Ensembl GO; GO:0032092; P:positive regulation of protein binding; IEA:Ensembl GO; GO:0010954; P:positive regulation of protein processing; IEA:Ensembl CDD; cd08544; Reeler; 1 Gene3D; 2.20.100.10; -; 6 Gene3D; 2.60.40.2130; -; 2 InterPro; IPR002861; Reeler_dom InterPro; IPR009465; Spondin_N InterPro; IPR038678; Spondin_N_sf InterPro; IPR000884; TSP1_rpt InterPro; IPR036383; TSP1_rpt_sf Pfam; PF02014; Reeler; 1 Pfam; PF06468; Spond_N; 1 Pfam; PF00090; TSP_1; 6 SMART; SM00209; TSP1; 6 SUPFAM; SSF82895; SSF82895; 6 PROSITE; PS51019; REELIN; 1 PROSITE; PS51020; SPONDIN; 1 PROSITE; PS50092; TSP1; 6 1: Evidence at protein level; 3D-structure; Cell adhesion; Complete proteome; Disulfide bond; Extracellular matrix; Glycoprotein; Metal-binding; Reference proteome; Repeat; Secreted; Signal SIGNAL 1 28 CHAIN 29 807 Spondin-1 /FTId=PRO_0000035865 DOMAIN 29 194 Reelin. {ECO:0000255|PROSITE- ProRule:PRU00363} DOMAIN 195 388 Spondin. {ECO:0000255|PROSITE- ProRule:PRU00364} DOMAIN 442 495 TSP type-1 1. {ECO:0000255|PROSITE- ProRule:PRU00210} DOMAIN 501 555 TSP type-1 2. {ECO:0000255|PROSITE- ProRule:PRU00210} DOMAIN 558 611 TSP type-1 3. {ECO:0000255|PROSITE- ProRule:PRU00210} DOMAIN 614 666 TSP type-1 4. {ECO:0000255|PROSITE- ProRule:PRU00210} DOMAIN 668 721 TSP type-1 5. {ECO:0000255|PROSITE- ProRule:PRU00210} DOMAIN 754 806 TSP type-1 6. {ECO:0000255|PROSITE- ProRule:PRU00210} METAL 325 325 Calcium. {ECO:0000244|PDB:3Q13, ECO:0000269|PubMed:21569239} METAL 354 354 Calcium. {ECO:0000244|PDB:3Q13, ECO:0000269|PubMed:21569239} METAL 358 358 Calcium; via carbonyl oxygen {ECO:0000244|PDB:3Q13, ECO:0000269|PubMed:21569239} CARBOHYD 214 214 N-linked (GlcNAc...) asparagine {ECO:0000244|PDB:3Q13, ECO:0000269|PubMed:21569239} CARBOHYD 448 448 C-linked (Man) tryptophan CARBOHYD 451 451 C-linked (Man) tryptophan; partial CARBOHYD 507 507 C-linked (Man) tryptophan CARBOHYD 510 510 C-linked (Man) tryptophan; partial CARBOHYD 564 564 C-linked (Man) tryptophan CARBOHYD 620 620 C-linked (Man) tryptophan; partial CARBOHYD 623 623 C-linked (Man) tryptophan CARBOHYD 674 674 C-linked (Man) tryptophan CARBOHYD 681 681 N-linked (GlcNAc...) asparagine DISULFID 44 128 {ECO:0000244|PDB:2ZOT, ECO:0000244|PDB:2ZOU, ECO:0000244|PDB:3COO, ECO:0000269|PubMed:18602404, ECO:0000269|PubMed:19020352} DISULFID 156 182 {ECO:0000244|PDB:2ZOT, ECO:0000244|PDB:2ZOU, ECO:0000244|PDB:3COO, ECO:0000269|PubMed:18602404, ECO:0000269|PubMed:19020352} DISULFID 199 336 {ECO:0000244|PDB:3Q13, ECO:0000269|PubMed:21569239} DISULFID 200 340 {ECO:0000244|PDB:3Q13, ECO:0000269|PubMed:21569239} DISULFID 202 415 {ECO:0000244|PDB:3Q13, ECO:0000269|PubMed:21569239} DISULFID 443 480 {ECO:0000255|PROSITE-ProRule:PRU00210} DISULFID 454 489 {ECO:0000255|PROSITE-ProRule:PRU00210} DISULFID 459 494 {ECO:0000255|PROSITE-ProRule:PRU00210} DISULFID 502 538 {ECO:0000255|PROSITE-ProRule:PRU00210} DISULFID 513 517 {ECO:0000255|PROSITE-ProRule:PRU00210} DISULFID 548 554 {ECO:0000255|PROSITE-ProRule:PRU00210} DISULFID 559 595 {ECO:0000255|PROSITE-ProRule:PRU00210} DISULFID 570 574 {ECO:0000255|PROSITE-ProRule:PRU00210} DISULFID 605 610 {ECO:0000255|PROSITE-ProRule:PRU00210} DISULFID 615 650 {ECO:0000255|PROSITE-ProRule:PRU00210} DISULFID 626 630 {ECO:0000255|PROSITE-ProRule:PRU00210} DISULFID 660 665 {ECO:0000255|PROSITE-ProRule:PRU00210} CONFLICT 500 500 S -> P (in Ref. 2; BAC11217) CONFLICT 545 545 T -> M (in Ref. 1; BAB18461) CONFLICT 570 570 C -> Y (in Ref. 2; BAC11217) CONFLICT 605 605 C -> R (in Ref. 2; BAC11217) CONFLICT 695 695 I -> T (in Ref. 4; AAH19825) CONFLICT 729 729 L -> P (in Ref. 1; BAB18461) TURN 43 46 {ECO:0000244|PDB:3COO} TURN 48 50 {ECO:0000244|PDB:2ZOU} STRAND 60 65 {ECO:0000244|PDB:2ZOU} STRAND 70 72 {ECO:0000244|PDB:2ZOU} STRAND 77 84 {ECO:0000244|PDB:2ZOU} STRAND 90 99 {ECO:0000244|PDB:2ZOU} STRAND 104 106 {ECO:0000244|PDB:3COO} HELIX 107 109 {ECO:0000244|PDB:2ZOU} STRAND 112 117 {ECO:0000244|PDB:2ZOU} TURN 119 121 {ECO:0000244|PDB:2ZOU} STRAND 122 125 {ECO:0000244|PDB:2ZOU} STRAND 128 136 {ECO:0000244|PDB:2ZOU} STRAND 140 148 {ECO:0000244|PDB:2ZOU} STRAND 157 169 {ECO:0000244|PDB:2ZOU} STRAND 173 175 {ECO:0000244|PDB:2ZOU} STRAND 178 181 {ECO:0000244|PDB:2ZOU} STRAND 203 213 {ECO:0000244|PDB:3Q13} TURN 217 219 {ECO:0000244|PDB:3Q13} TURN 226 228 {ECO:0000244|PDB:3Q13} STRAND 234 239 {ECO:0000244|PDB:3Q13} HELIX 254 262 {ECO:0000244|PDB:3Q13} HELIX 266 273 {ECO:0000244|PDB:3Q13} HELIX 274 278 {ECO:0000244|PDB:3Q13} STRAND 279 285 {ECO:0000244|PDB:3Q13} STRAND 288 291 {ECO:0000244|PDB:3Q13} TURN 295 297 {ECO:0000244|PDB:3Q13} STRAND 302 311 {ECO:0000244|PDB:3Q13} STRAND 313 322 {ECO:0000244|PDB:3Q13} STRAND 324 334 {ECO:0000244|PDB:3Q13} STRAND 340 342 {ECO:0000244|PDB:3Q13} STRAND 344 350 {ECO:0000244|PDB:3Q13} STRAND 356 358 {ECO:0000244|PDB:3Q13} STRAND 401 412 {ECO:0000244|PDB:3Q13} SEQUENCE 807 AA; 90973 MW; CEA84A83F206A5A5 CRC64; MRLSPAPLKL SRTPALLALA LPLAAALAFS DETLDKVPKS EGYCSRILRA QGTRREGYTE FSLRVEGDPD FYKPGTSYRV TLSAAPPSYF RGFTLIALRE NREGDKEEDH AGTFQIIDEE ETQFMSNCPV AVTESTPRRR TRIQVFWIAP PAGTGCVILK ASIVQKRIIY FQDEGSLTKK LCEQDSTFDG VTDKPILDCC ACGTAKYRLT FYGNWSEKTH PKDYPRRANH WSAIIGGSHS KNYVLWEYGG YASEGVKQVA ELGSPVKMEE EIRQQSDEVL TVIKAKAQWP AWQPLNVRAA PSAEFSVDRT RHLMSFLTMM GPSPDWNVGL SAEDLCTKEC GWVQKVVQDL IPWDAGTDSG VTYESPNKPT IPQEKIRPLT SLDHPQSPFY DPEGGSITQV ARVVIERIAR KGEQCNIVPD NVDDIVADLA PEEKDEDDTP ETCIYSNWSP WSACSSSTCD KGKRMRQRML KAQLDLSVPC PDTQDFQPCM GPGCSDEDGS TCTMSEWITW SPCSISCGMG MRSRERYVKQ FPEDGSVCTL PTEETEKCTV NEECSPSSCL MTEWGEWDEC SATCGMGMKK RHRMIKMNPA DGSMCKAETS QAEKCMMPEC HTIPCLLSPW SEWSDCSVTC GKGMRTRQRM LKSLAELGDC NEDLEQVEKC MLPECPIDCE LTEWSQWSEC NKSCGKGHVI RTRMIQMEPQ FGGAPCPETV QRKKCRIRKC LRNPSIQKLR WREARESRRS EQLKEESEGE QFPGCRMRPW TAWSECTKLC GGGIQERYMT VKKRFKSSQF TSCKDKKEIR ACNVHPC |
Research Areas
Citations (0)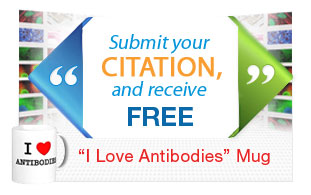 Thousands of laboratories across the world have published research that depended on the performance of antibodies from Abcepta to advance their research. Check out links to articles that cite our products in major peer-reviewed journals, organized by research category.
Submit your citation using an Abcepta antibody to
info@abcepta.com
,
and receive a free
"I Love Antibodies" mug
.
Application Protocols
Provided below are standard protocols that you may find useful for product applications.
Background
Cell adhesion protein that promotes the attachment of spinal cord and sensory neuron cells and the outgrowth of neurites in vitro. May contribute to the growth and guidance of axons in both the spinal cord and the PNS (By similarity). Major factor for vascular smooth muscle cell.
References
Rose, J. Phd, et al. Mol. Med. (2010) In press :Attur, M.G., et al. FASEB J. 23(1):79-89(2009)Tan, K., et al. J. Mol. Biol. 381(5):1213-1223(2008)Kitagawa, M., et al. Biochem. Biophys. Res. Commun. 349(3):1050-1056(2006)Pyle-Chenault, R.A., et al. Tumour Biol. 26(5):245-257(2005)

Abcepta welcomes feedback from its customers.
If you have used an Abcepta product and would like to share how it has performed, please click on the "Submit Review" button and provide the requested information. Our staff will examine and post your review and contact you if needed.
If you have any additional inquiries please email technical services at tech@abcepta.com.

Ordering Information
Albania
Australia
Austria
Belgium
Bosnia & Herzegovina
Brazil
Bulgaria
Canada
Central America
China
Croatia
Cyprus
Czech Republic
Denmark
Estonia
Finland
France
Germany
Greece
Hong Kong
Hungary
Iceland
India
Indonesia
Ireland
Israel
Italy
Japan
Latvia
Lithuania
Luxembourg
Macedonia
Malaysia
Malta
Netherlands
New Zealand
Norway
Pakistan
Poland
Portugal
Romania
Serbia
Singapore
Slovakia
Slovenia
South Africa
South Korea
Spain
Sweden
Switzerland
Taiwan
Turkey
United Kingdom
United States
Vietnam
Worldwide
Others
Abcepta, Inc.
(888) 735-7227 / (858) 622-0099
(858) 622-0609
USA Headquarters
(888) 735-7227 / (858) 622-0099 or (858) 875-1900
Other Products
Shipping Information
Domestic orders (in stock items)
Shipped out the same day. Orders placed after 1 PM (PST) will ship out the next business day.
International orders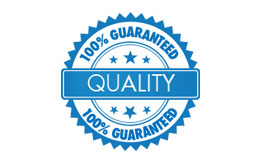 "