SPECIFICATION
CITATIONS
PROTOCOLS
BACKGROUND
Product Information

| | |
| --- | --- |
| Primary Accession | Q8N441 |
| Clone Names | 100324095 |
| Peptide ID | 100324095 |
Additional Information

| | |
| --- | --- |
| Other Names | Fibroblast growth factor receptor-like 1, FGF receptor-like protein 1, FGF homologous factor receptor, FGFR-like protein, Fibroblast growth factor receptor 5, FGFR-5, FGFRL1, FGFR5, FHFR |
| Format | Synthetic peptide was lyophilized with 100% acetonitrile and is supplied as a powder. Reconstitute with 0.1 ml DI water for a final concentration of 1 mg/ml. |
| Storage | Maintain refrigerated at 2-8°C for up to 6 months. For long term storage store at -20°C. |
| Precautions | This product is for research use only. Not for use in diagnostic or therapeutic procedures. |
Protein Information

| | |
| --- | --- |
| Name | FGFRL1 |
| Synonyms | FGFR5, FHFR |
| Function | Has a negative effect on cell proliferation. |
| Cellular Location | Membrane; Single-pass type I membrane protein Note=Predominantly localized in the plasma membrane but also detected in the Golgi and in secretory vesicles |
| Tissue Location | Expressed preferentially in cartilaginous tissues and pancreas. Highly expressed in the liver, kidney, heart, brain and skeletal muscle. Weakly expressed in the lung, small intestine and spleen. EMBL; AJ277437; CAC14171.1; -; mRNA EMBL; AF279689; AAK26742.1; -; mRNA EMBL; AF312678; AAK15273.1; -; mRNA EMBL; AY358303; AAQ88670.1; -; mRNA EMBL; AK314365; BAG36996.1; -; mRNA EMBL; BC036769; AAH36769.1; -; mRNA CCDS; CCDS3344.1; - RefSeq; NP_001004356.1; NM_001004356.2 RefSeq; NP_001004358.1; NM_001004358.1 RefSeq; NP_068742.2; NM_021923.3 RefSeq; XP_011511788.1; XM_011513486.1 UniGene; Hs.193326; - ProteinModelPortal; Q8N441; - SMR; Q8N441; - BioGrid; 119806; 28 STRING; 9606.ENSP00000264748; - TCDB; 8.A.23.1.6; the basigin (basigin) family GlyConnect; 1240; - iPTMnet; Q8N441; - PhosphoSitePlus; Q8N441; - BioMuta; FGFRL1; - DMDM; 68052359; - jPOST; Q8N441; - MaxQB; Q8N441; - PaxDb; Q8N441; - PeptideAtlas; Q8N441; - PRIDE; Q8N441; - ProteomicsDB; 71879; - DNASU; 53834; - Ensembl; ENST00000264748; ENSP00000264748; ENSG00000127418 Ensembl; ENST00000398484; ENSP00000381498; ENSG00000127418 Ensembl; ENST00000504138; ENSP00000423091; ENSG00000127418 Ensembl; ENST00000510644; ENSP00000425025; ENSG00000127418 GeneID; 53834; - KEGG; hsa:53834; - UCSC; uc003gcf.4; human CTD; 53834; - DisGeNET; 53834; - EuPathDB; HostDB:ENSG00000127418.14; - GeneCards; FGFRL1; - GeneReviews; FGFRL1; - H-InvDB; HIX0163986; - HGNC; HGNC:3693; FGFRL1 HPA; CAB026019; - HPA; HPA068828; - MalaCards; FGFRL1; - MIM; 605830; gene neXtProt; NX_Q8N441; - OpenTargets; ENSG00000127418; - PharmGKB; PA28132; - eggNOG; KOG0200; Eukaryota eggNOG; COG0515; LUCA GeneTree; ENSGT00940000156736; - HOGENOM; HOG000112576; - HOVERGEN; HBG056473; - InParanoid; Q8N441; - OMA; KYTCRVF; - OrthoDB; 612548at2759; - PhylomeDB; Q8N441; - Reactome; R-HSA-5658623; FGFRL1 modulation of FGFR1 signaling GeneWiki; FGFRL1; - GenomeRNAi; 53834; - PRO; PR:Q8N441; - Proteomes; UP000005640; Chromosome 4 Bgee; ENSG00000127418; Expressed in 132 organ(s), highest expression level in right uterine tube ExpressionAtlas; Q8N441; baseline and differential Genevisible; Q8N441; HS GO; GO:0044291; C:cell-cell contact zone; IDA:UniProtKB GO; GO:0005794; C:Golgi apparatus; IDA:UniProtKB GO; GO:0016021; C:integral component of membrane; IEA:UniProtKB-KW GO; GO:0005886; C:plasma membrane; IDA:UniProtKB GO; GO:0030133; C:transport vesicle; IDA:UniProtKB GO; GO:0017134; F:fibroblast growth factor binding; IBA:GO_Central GO; GO:0005007; F:fibroblast growth factor-activated receptor activity; IDA:UniProtKB GO; GO:0008201; F:heparin binding; IDA:UniProtKB GO; GO:0098742; P:cell-cell adhesion via plasma-membrane adhesion molecules; IMP:UniProtKB GO; GO:0060539; P:diaphragm development; IEA:Ensembl GO; GO:0008543; P:fibroblast growth factor receptor signaling pathway; TAS:Reactome GO; GO:0003179; P:heart valve morphogenesis; IEA:Ensembl GO; GO:0008285; P:negative regulation of cell population proliferation; IEA:Ensembl GO; GO:0051260; P:protein homooligomerization; IMP:UniProtKB GO; GO:0001501; P:skeletal system development; IEA:Ensembl GO; GO:0060412; P:ventricular septum morphogenesis; IEA:Ensembl Gene3D; 2.60.40.10; -; 3 InterPro; IPR007110; Ig-like_dom InterPro; IPR036179; Ig-like_dom_sf InterPro; IPR013783; Ig-like_fold InterPro; IPR013098; Ig_I-set InterPro; IPR003599; Ig_sub InterPro; IPR003598; Ig_sub2 Pfam; PF07679; I-set; 2 SMART; SM00409; IG; 3 SMART; SM00408; IGc2; 3 SUPFAM; SSF48726; SSF48726; 3 PROSITE; PS50835; IG_LIKE; 3 1: Evidence at protein level; Complete proteome; Direct protein sequencing; Disulfide bond; Glycoprotein; Immunoglobulin domain; Membrane; Polymorphism; Receptor; Reference proteome; Repeat; Signal; Transmembrane; Transmembrane helix SIGNAL 1 24 CHAIN 25 504 Fibroblast growth factor receptor-like 1 /FTId=PRO_0000021250 TOPO_DOM 25 378 Extracellular. TRANSMEM 379 399 Helical. TOPO_DOM 400 504 Cytoplasmic. DOMAIN 29 115 Ig-like C2-type 1 DOMAIN 147 237 Ig-like C2-type 2 DOMAIN 246 354 Ig-like C2-type 3 COMPBIAS 479 501 His-rich CARBOHYD 111 111 N-linked (GlcNAc...) asparagine CARBOHYD 231 231 N-linked (GlcNAc...) asparagine CARBOHYD 255 255 N-linked (GlcNAc...) asparagine CARBOHYD 293 293 N-linked (GlcNAc...) asparagine DISULFID 51 99 {ECO:0000255|PROSITE-ProRule:PRU00114} DISULFID 172 221 {ECO:0000255|PROSITE-ProRule:PRU00114} DISULFID 268 338 {ECO:0000255|PROSITE-ProRule:PRU00114} VARIANT 362 362 P -> Q (in dbSNP:rs4647930) /FTId=VAR_022642 VARIANT 464 464 P -> L (in dbSNP:rs4647932) /FTId=VAR_024316 CONFLICT 374 380 Missing (in Ref. 3; AAK15273) SEQUENCE 504 AA; 54537 MW; 56E35E57D5FC141B CRC64; MTPSPLLLLL LPPLLLGAFP PAAAARGPPK MADKVVPRQV ARLGRTVRLQ CPVEGDPPPL TMWTKDGRTI HSGWSRFRVL PQGLKVKQVE REDAGVYVCK ATNGFGSLSV NYTLVVLDDI SPGKESLGPD SSSGGQEDPA SQQWARPRFT QPSKMRRRVI ARPVGSSVRL KCVASGHPRP DITWMKDDQA LTRPEAAEPR KKKWTLSLKN LRPEDSGKYT CRVSNRAGAI NATYKVDVIQ RTRSKPVLTG THPVNTTVDF GGTTSFQCKV RSDVKPVIQW LKRVEYGAEG RHNSTIDVGG QKFVVLPTGD VWSRPDGSYL NKLLITRARQ DDAGMYICLG ANTMGYSFRS AFLTVLPDPK PPGPPVASSS SATSLPWPVV IGIPAGAVFI LGTLLLWLCQ AQKKPCTPAP APPLPGHRPP GTARDRSGDK DLPSLAALSA GPGVGLCEEH GSPAAPQHLL GPGPVAGPKL YPKLYTDIHT HTHTHSHTHS HVEGKVHQHI HYQC |
Research Areas
Citations (0)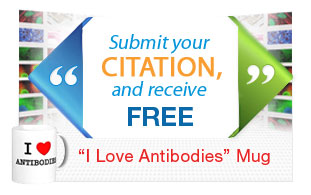 Thousands of laboratories across the world have published research that depended on the performance of antibodies from Abcepta to advance their research. Check out links to articles that cite our products in major peer-reviewed journals, organized by research category.
Submit your citation using an Abcepta antibody to
info@abcepta.com
,
and receive a free
"I Love Antibodies" mug
.
Application Protocols
Provided below are standard protocols that you may find useful for product applications.
Background
The protein encoded by this gene is a member of thefibroblast growth factor receptor (FGFR) family, where amino acidsequence is highly conserved between members and throughoutevolution. FGFR family members differ from one another in theirligand affinities and tissue distribution. A full-lengthrepresentative protein would consist of an extracellular region,composed of three immunoglobulin-like domains, a single hydrophobicmembrane-spanning segment and a cytoplasmic tyrosine kinase domain.The extracellular portion of the protein interacts with fibroblastgrowth factors, setting in motion a cascade of downstream signals,ultimately influencing mitogenesis and differentiation. A markeddifference between this gene product and the other family membersis its lack of a cytoplasmic tyrosine kinase domain. The result isa transmembrane receptor that could interact with other familymembers and potentially inhibit signaling. Multiple alternativelyspliced transcript variants encoding the same isoform have beenfound for this gene.
References
Bailey, S.D., et al. Diabetes Care (2010) In press :Liu, C.Y., et al. Carcinogenesis 31(7):1259-1263(2010)LopezJimenez, N., et al. Hum. Genet. 127(3):325-336(2010)Steinberg, F., et al. J. Biol. Chem. 285(3):2193-2202(2010)Talmud, P.J., et al. Am. J. Hum. Genet. 85(5):628-642(2009)

Abcepta welcomes feedback from its customers.
If you have used an Abcepta product and would like to share how it has performed, please click on the "Submit Review" button and provide the requested information. Our staff will examine and post your review and contact you if needed.
If you have any additional inquiries please email technical services at tech@abcepta.com.

Ordering Information
Albania
Australia
Austria
Belgium
Bosnia & Herzegovina
Brazil
Bulgaria
Canada
Central America
China
Croatia
Cyprus
Czech Republic
Denmark
Estonia
Finland
France
Germany
Greece
Hong Kong
Hungary
Iceland
India
Indonesia
Ireland
Israel
Italy
Japan
Latvia
Lithuania
Luxembourg
Macedonia
Malaysia
Malta
Netherlands
New Zealand
Norway
Pakistan
Poland
Portugal
Romania
Serbia
Singapore
Slovakia
Slovenia
South Africa
South Korea
Spain
Sweden
Switzerland
Taiwan
Turkey
United Kingdom
United States
Vietnam
Worldwide
Others
Abcepta, Inc.
(888) 735-7227 / (858) 622-0099
(858) 622-0609
USA Headquarters
(888) 735-7227 / (858) 622-0099 or (858) 875-1900
Shipping Information
Domestic orders (in stock items)
Shipped out the same day. Orders placed after 1 PM (PST) will ship out the next business day.
International orders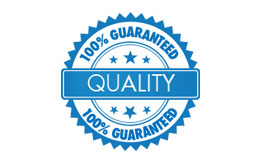 "