SPECIFICATION
CITATIONS
PROTOCOLS
BACKGROUND
Product Information

| | |
| --- | --- |
| Primary Accession | Q9H3U1 |
| Clone Names | 100405095 |
| Peptide ID | 100405095 |
Additional Information

| | |
| --- | --- |
| Other Names | Protein unc-45 homolog A, Unc-45A, GCUNC-45, Smooth muscle cell-associated protein 1, SMAP-1, UNC45A, SMAP1 |
| Format | Synthetic peptide was lyophilized with 100% acetonitrile and is supplied as a powder. Reconstitute with 0.1 ml DI water for a final concentration of 1 mg/ml. |
| Storage | Maintain refrigerated at 2-8°C for up to 6 months. For long term storage store at -20°C. |
| Precautions | This product is for research use only. Not for use in diagnostic or therapeutic procedures. |
Protein Information

| | |
| --- | --- |
| Name | UNC45A |
| Synonyms | SMAP1 |
| Function | Acts as co-chaperone for HSP90. Prevents the stimulation of HSP90AB1 ATPase activity by AHSA1. Positive factor in promoting PGR function in the cell. May be necessary for proper folding of myosin (Potential). Necessary for normal cell proliferation. Necessary for normal myotube formation and myosin accumulation during muscle cell development. May play a role in erythropoiesis in stroma cells in the spleen (By similarity). |
| Cellular Location | Cytoplasm. Cytoplasm, perinuclear region Nucleus. Note=Predominant in the perinuclear region. Little protein in the nucleus |
| Tissue Location | Detected in peripheral blood leukocytes, bone marrow, adrenal gland, trachea, spinal cord, thyroid, lymph node and stomach. EMBL; AB014729; BAB20266.1; -; mRNA EMBL; AB014736; BAB20273.1; -; mRNA EMBL; AL357537; CAB93428.1; -; mRNA EMBL; AL357538; CAB93429.1; -; mRNA EMBL; AK291622; BAF84311.1; -; mRNA EMBL; AK125721; BAG54239.1; -; mRNA EMBL; CH471101; EAX02127.1; -; Genomic_DNA EMBL; BC006214; AAH06214.1; -; mRNA EMBL; BC010995; AAH10995.2; -; mRNA EMBL; BC037992; AAH37992.1; -; mRNA EMBL; BC045635; AAH45635.1; -; mRNA CCDS; CCDS10367.1; -. [Q9H3U1-1] CCDS; CCDS42082.1; -. [Q9H3U1-2] RefSeq; NP_001034764.1; NM_001039675.1. [Q9H3U1-2] RefSeq; NP_001310548.1; NM_001323619.1. [Q9H3U1-1] RefSeq; NP_001310550.1; NM_001323621.1. [Q9H3U1-2] RefSeq; NP_061141.2; NM_018671.4. [Q9H3U1-1] RefSeq; XP_011520081.1; XM_011521779.2 UniGene; Hs.389461; - PDB; 2DBA; NMR; -; A=1-135 PDBsum; 2DBA; - ProteinModelPortal; Q9H3U1; - SMR; Q9H3U1; - BioGrid; 120986; 94 IntAct; Q9H3U1; 62 MINT; Q9H3U1; - STRING; 9606.ENSP00000407487; - iPTMnet; Q9H3U1; - PhosphoSitePlus; Q9H3U1; - SwissPalm; Q9H3U1; - BioMuta; UNC45A; - DMDM; 74761419; - EPD; Q9H3U1; - jPOST; Q9H3U1; - MaxQB; Q9H3U1; - PaxDb; Q9H3U1; - PeptideAtlas; Q9H3U1; - PRIDE; Q9H3U1; - ProteomicsDB; 80756; - ProteomicsDB; 80757; -. [Q9H3U1-2] ProteomicsDB; 80758; -. [Q9H3U1-3] DNASU; 55898; - Ensembl; ENST00000394275; ENSP00000377816; ENSG00000140553. [Q9H3U1-2] Ensembl; ENST00000418476; ENSP00000407487; ENSG00000140553. [Q9H3U1-1] GeneID; 55898; - KEGG; hsa:55898; - UCSC; uc002bqd.3; human. [Q9H3U1-1] CTD; 55898; - DisGeNET; 55898; - EuPathDB; HostDB:ENSG00000140553.16; - GeneCards; UNC45A; - HGNC; HGNC:30594; UNC45A HPA; HPA039228; - MIM; 611219; gene neXtProt; NX_Q9H3U1; - OpenTargets; ENSG00000140553; - PharmGKB; PA142670638; - eggNOG; KOG4151; Eukaryota eggNOG; ENOG410XQNT; LUCA GeneTree; ENSGT00940000159320; - HOGENOM; HOG000285994; - HOVERGEN; HBG057344; - InParanoid; Q9H3U1; - KO; K21991; - OMA; QSRTMAI; - OrthoDB; 1059433at2759; - PhylomeDB; Q9H3U1; - TreeFam; TF314096; - ChiTaRS; UNC45A; human EvolutionaryTrace; Q9H3U1; - GeneWiki; UNC45A; - GenomeRNAi; 55898; - PRO; PR:Q9H3U1; - Proteomes; UP000005640; Chromosome 15 Bgee; ENSG00000140553; Expressed in 212 organ(s), highest expression level in lower esophagus ExpressionAtlas; Q9H3U1; baseline and differential Genevisible; Q9H3U1; HS GO; GO:0005829; C:cytosol; IDA:HPA GO; GO:0005794; C:Golgi apparatus; IDA:HPA GO; GO:0016607; C:nuclear speck; IDA:HPA GO; GO:0048471; C:perinuclear region of cytoplasm; IEA:UniProtKB-SubCell GO; GO:0045296; F:cadherin binding; HDA:BHF-UCL GO; GO:0051879; F:Hsp90 protein binding; IBA:GO_Central GO; GO:0030154; P:cell differentiation; IEA:UniProtKB-KW GO; GO:0061077; P:chaperone-mediated protein folding; IBA:GO_Central GO; GO:0007517; P:muscle organ development; IEA:UniProtKB-KW Gene3D; 1.25.10.10; -; 2 Gene3D; 1.25.40.10; -; 1 InterPro; IPR011989; ARM-like InterPro; IPR016024; ARM-type_fold InterPro; IPR013026; TPR-contain_dom InterPro; IPR011990; TPR-like_helical_dom_sf InterPro; IPR019734; TPR_repeat InterPro; IPR024660; UCS_central_dom Pfam; PF13181; TPR_8; 1 Pfam; PF11701; UNC45-central; 1 SMART; SM00028; TPR; 3 SUPFAM; SSF48371; SSF48371; 2 SUPFAM; SSF48452; SSF48452; 1 PROSITE; PS50005; TPR; 3 PROSITE; PS50293; TPR_REGION; 1 1: Evidence at protein level; 3D-structure; Acetylation; Alternative splicing; Chaperone; Complete proteome; Cytoplasm; Developmental protein; Differentiation; Myogenesis; Nucleus; Phosphoprotein; Polymorphism; Reference proteome; Repeat; TPR repeat CHAIN 1 944 Protein unc-45 homolog A /FTId=PRO_0000249888 REPEAT 21 54 TPR 1 REPEAT 58 91 TPR 2 REPEAT 92 125 TPR 3 MOD_RES 15 15 Phosphothreonine MOD_RES 70 70 N6-acetyllysine MOD_RES 483 483 N6-acetyllysine VAR_SEQ 1 722 Missing (in isoform 3) {ECO:0000303|Ref.2} /FTId=VSP_020584 VAR_SEQ 1 17 MTVSGPGTPEPRPATPG -> MT (in isoform 2) {ECO:0000303|PubMed:14702039, ECO:0000303|PubMed:15489334, ECO:0000303|Ref.1, ECO:0000303|Ref.2} /FTId=VSP_020585 VARIANT 796 796 T -> M (in dbSNP:rs8041035) /FTId=VAR_052629 MUTAGEN 33 33 K->E: Abolishes interaction with HSP90AB1; when associated with D-40. No effect on interaction with PGR MUTAGEN 40 40 A->D: Abolishes interaction with HSP90AB1; when associated with E-33. No effect on interaction with PGR MUTAGEN 70 70 K->E: Abolishes interaction with HSP90AB1; when associated with D-77. No effect on interaction with PGR MUTAGEN 77 77 A->D: Abolishes interaction with HSP90AB1; when associated with E-70. No effect on interaction with PGR CONFLICT 921 921 T -> R (in Ref. 2; CAB93429) HELIX 21 32 {ECO:0000244|PDB:2DBA} TURN 33 35 {ECO:0000244|PDB:2DBA} HELIX 37 48 {ECO:0000244|PDB:2DBA} HELIX 54 70 {ECO:0000244|PDB:2DBA} HELIX 74 87 {ECO:0000244|PDB:2DBA} HELIX 92 105 {ECO:0000244|PDB:2DBA} HELIX 108 121 {ECO:0000244|PDB:2DBA} HELIX 126 135 {ECO:0000244|PDB:2DBA} SEQUENCE 944 AA; 103077 MW; 398707D0FF2A703D CRC64; MTVSGPGTPE PRPATPGASS VEQLRKEGNE LFKCGDYGGA LAAYTQALGL DATPQDQAVL HRNRAACHLK LEDYDKAETE ASKAIEKDGG DVKALYRRSQ ALEKLGRLDQ AVLDLQRCVS LEPKNKVFQE ALRNIGGQIQ EKVRYMSSTD AKVEQMFQIL LDPEEKGTEK KQKASQNLVV LAREDAGAEK IFRSNGVQLL QRLLDMGETD LMLAALRTLV GICSEHQSRT VATLSILGTR RVVSILGVES QAVSLAACHL LQVMFDALKE GVKKGFRGKE GAIIVDPARE LKVLISNLLD LLTEVGVSGQ GRDNALTLLI KAVPRKSLKD PNNSLTLWVI DQGLKKILEV GGSLQDPPGE LAVTANSRMS ASILLSKLFD DLKCDAEREN FHRLCENYIK SWFEGQGLAG KLRAIQTVSC LLQGPCDAGN RALELSGVME SVIALCASEQ EEEQLVAVEA LIHAAGKAKR ASFITANGVS LLKDLYKCSE KDSIRIRALV GLCKLGSAGG TDFSMKQFAE GSTLKLAKQC RKWLCNDQID AGTRRWAVEG LAYLTFDADV KEEFVEDAAA LKALFQLSRL EERSVLFAVA SALVNCTNSY DYEEPDPKMV ELAKYAKQHV PEQHPKDKPS FVRARVKKLL AAGVVSAMVC MVKTESPVLT SSCRELLSRV FLALVEEVED RGTVVAQGGG RALIPLALEG TDVGQTKAAQ ALAKLTITSN PEMTFPGERI YEVVRPLVSL LHLNCSGLQN FEALMALTNL AGISERLRQK ILKEKAVPMI EGYMFEEHEM IRRAATECMC NLAMSKEVQD LFEAQGNDRL KLLVLYSGED DELLQRAAAG GLAMLTSMRP TLCSRIPQVT THWLEILQAL LLSSNQELQH RGAVVVLNMV EASREIASTL MESEMMEILS VLAKGDHSPV TRAAAACLDK AVEYGLIQPN QDGE |
Research Areas
Citations (0)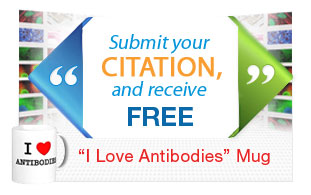 Thousands of laboratories across the world have published research that depended on the performance of antibodies from Abcepta to advance their research. Check out links to articles that cite our products in major peer-reviewed journals, organized by research category.
Submit your citation using an Abcepta antibody to
info@abcepta.com
,
and receive a free
"I Love Antibodies" mug
.
Application Protocols
Provided below are standard protocols that you may find useful for product applications.
Background
UNC45A plays a role in cell proliferation and myoblastfusion, binds progesterone receptor (PGR; MIM 607311) and HSP90(HSPCA; MIM 140571), and acts as a regulator of the progesteronereceptor chaperoning pathway (Price et al., 2002 [PubMed 12356907];Chadli et al., 2006 [PubMed 16478993]).
References
Chadli, A., et al. J. Biol. Chem. 283(15):9509-9512(2008)Bazzaro, M., et al. Am. J. Pathol. 171(5):1640-1649(2007)Ewing, R.M., et al. Mol. Syst. Biol. 3, 89 (2007) :Olsen, J.V., et al. Cell 127(3):635-648(2006)Olsen, J.V., et al. Cell 127(3):635-648(2006)

Abcepta welcomes feedback from its customers.
If you have used an Abcepta product and would like to share how it has performed, please click on the "Submit Review" button and provide the requested information. Our staff will examine and post your review and contact you if needed.
If you have any additional inquiries please email technical services at tech@abcepta.com.

Ordering Information
Albania
Australia
Austria
Belgium
Bosnia & Herzegovina
Brazil
Bulgaria
Canada
Central America
China
Croatia
Cyprus
Czech Republic
Denmark
Estonia
Finland
France
Germany
Greece
Hong Kong
Hungary
Iceland
India
Indonesia
Ireland
Israel
Italy
Japan
Latvia
Lithuania
Luxembourg
Macedonia
Malaysia
Malta
Netherlands
New Zealand
Norway
Pakistan
Poland
Portugal
Romania
Serbia
Singapore
Slovakia
Slovenia
South Africa
South Korea
Spain
Sweden
Switzerland
Taiwan
Turkey
United Kingdom
United States
Vietnam
Worldwide
Others
Abcepta, Inc.
(888) 735-7227 / (858) 622-0099
(858) 622-0609
USA Headquarters
(888) 735-7227 / (858) 622-0099 or (858) 875-1900
Other Products
Shipping Information
Domestic orders (in stock items)
Shipped out the same day. Orders placed after 1 PM (PST) will ship out the next business day.
International orders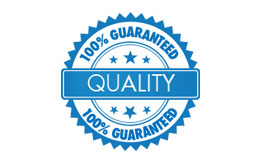 "