SPECIFICATION
CITATIONS
PROTOCOLS
BACKGROUND
Product Information

| | |
| --- | --- |
| Primary Accession | P52757 |
Additional Information

| | |
| --- | --- |
| Other Names | Beta-chimaerin, Beta-chimerin, Rho GTPase-activating protein 3, CHN2, ARHGAP3, BCH |
| Format | Synthetic peptide was lyophilized with 100% acetonitrile and is supplied as a powder. Reconstitute with 0.1 ml DI water for a final concentration of 1 mg/ml. |
| Storage | Maintain refrigerated at 2-8°C for up to 6 months. For long term storage store at -20°C. |
| Precautions | This product is for research use only. Not for use in diagnostic or therapeutic procedures. |
Protein Information

| | |
| --- | --- |
| Name | CHN2 |
| Synonyms | ARHGAP3, BCH |
| Function | GTPase-activating protein for p21-rac. Insufficient expression of beta-2 chimaerin is expected to lead to higher Rac activity and could therefore play a role in the progression from low- grade to high-grade tumors. |
| Cellular Location | Membrane; Peripheral membrane protein |
| Tissue Location | Highest levels in the brain and pancreas. Also expressed in the heart, placenta, and weakly in the kidney and liver Expression is much reduced in the malignant gliomas, compared to normal brain or low-grade astrocytomas EMBL; L29126; AAA19191.1; -; mRNA EMBL; U07223; AAA16836.1; -; mRNA EMBL; U28926; AAA86528.1; -; mRNA EMBL; EU732752; ACF04989.1; -; mRNA EMBL; EU732753; ACF04990.1; -; mRNA EMBL; EU732754; ACF04991.1; -; mRNA EMBL; EU732758; ACF04995.1; -; mRNA EMBL; EU732762; ACF04999.1; -; mRNA EMBL; GQ924106; ADK47390.1; -; mRNA EMBL; AK026415; -; NOT_ANNOTATED_CDS; mRNA EMBL; AK313021; BAG35856.1; -; mRNA EMBL; AK316030; BAH14401.1; -; mRNA EMBL; AC004417; AAC06177.1; -; Genomic_DNA EMBL; AC004593; -; NOT_ANNOTATED_CDS; Genomic_DNA EMBL; AC005232; -; NOT_ANNOTATED_CDS; Genomic_DNA EMBL; AC007096; -; NOT_ANNOTATED_CDS; Genomic_DNA EMBL; AC007255; AAS07498.1; -; Genomic_DNA EMBL; CH236948; EAL24205.1; -; Genomic_DNA EMBL; CH471073; EAW93919.1; -; Genomic_DNA EMBL; BC112155; AAI12156.1; -; mRNA CCDS; CCDS47566.1; -. [P52757-3] CCDS; CCDS5420.1; -. [P52757-1] CCDS; CCDS78219.1; -. [P52757-5] CCDS; CCDS87488.1; -. [P52757-9] PIR; A53764; A53764 RefSeq; NP_001035025.1; NM_001039936.2. [P52757-3] RefSeq; NP_001279998.1; NM_001293069.1. [P52757-9] RefSeq; NP_001279999.1; NM_001293070.1 RefSeq; NP_001280000.1; NM_001293071.1 RefSeq; NP_001280002.1; NM_001293073.1. [P52757-4] RefSeq; NP_001280004.1; NM_001293075.1. [P52757-6] RefSeq; NP_001280005.1; NM_001293076.1. [P52757-5] RefSeq; NP_001280006.1; NM_001293077.1 RefSeq; NP_001280007.1; NM_001293078.1 RefSeq; NP_001280008.1; NM_001293079.1 RefSeq; NP_001280009.1; NM_001293080.1. [P52757-7] RefSeq; NP_004058.1; NM_004067.3. [P52757-1] PDB; 1XA6; X-ray; 3.20 A; A=7-468 PDBsum; 1XA6; - SMR; P52757; - BioGRID; 107548; 9 IntAct; P52757; 18 MINT; P52757; - STRING; 9606.ENSP00000222792; - BindingDB; P52757; - ChEMBL; CHEMBL4504; - iPTMnet; P52757; - PhosphoSitePlus; P52757; - BioMuta; CHN2; - DMDM; 2506455; - jPOST; P52757; - MassIVE; P52757; - PaxDb; P52757; - PeptideAtlas; P52757; - PRIDE; P52757; - ProteomicsDB; 20301; - ProteomicsDB; 3840; - ProteomicsDB; 3841; - ProteomicsDB; 3842; - ProteomicsDB; 3843; - ProteomicsDB; 56529; -. [P52757-1] Antibodypedia; 12544; 228 antibodies Ensembl; ENST00000222792; ENSP00000222792; ENSG00000106069. [P52757-1] Ensembl; ENST00000412711; ENSP00000486515; ENSG00000106069. [P52757-3] Ensembl; ENST00000421775; ENSP00000394284; ENSG00000106069. [P52757-5] GeneID; 1124; - KEGG; hsa:1124; - UCSC; uc003szz.4; human. [P52757-1] CTD; 1124; - DisGeNET; 1124; - EuPathDB; HostDB:ENSG00000106069.20; - GeneCards; CHN2; - HGNC; HGNC:1944; CHN2 HPA; ENSG00000106069; Tissue enhanced (brain, intestine) MIM; 602857; gene neXtProt; NX_P52757; - OpenTargets; ENSG00000106069; - PharmGKB; PA26474; - eggNOG; KOG1453; Eukaryota eggNOG; ENOG410YM3I; LUCA GeneTree; ENSGT00950000182819; - HOGENOM; CLU_015883_0_0_1; - InParanoid; P52757; - KO; K20630; - OMA; PIWKSYX; - OrthoDB; 1300981at2759; - PhylomeDB; P52757; - TreeFam; TF342052; - Reactome; R-HSA-194840; Rho GTPase cycle SignaLink; P52757; - SIGNOR; P52757; - BioGRID-ORCS; 1124; 1 hit in 787 CRISPR screens ChiTaRS; CHN2; human EvolutionaryTrace; P52757; - GeneWiki; Chimerin_2; - GenomeRNAi; 1124; - Pharos; P52757; Tbio PRO; PR:P52757; - Proteomes; UP000005640; Chromosome 7 RNAct; P52757; protein Bgee; ENSG00000106069; Expressed in cerebellar vermis and 203 other tissues ExpressionAtlas; P52757; baseline and differential Genevisible; P52757; HS GO; GO:0005829; C:cytosol; TAS:Reactome GO; GO:0016020; C:membrane; IEA:UniProtKB-SubCell GO; GO:0045202; C:synapse; IDA:MGI GO; GO:0005096; F:GTPase activator activity; IDA:MGI GO; GO:0046872; F:metal ion binding; IEA:UniProtKB-KW GO; GO:0005070; F:SH3/SH2 adaptor activity; TAS:ProtInc GO; GO:0035556; P:intracellular signal transduction; IEA:InterPro GO; GO:0043087; P:regulation of GTPase activity; IBA:GO_Central GO; GO:0051056; P:regulation of small GTPase mediated signal transduction; TAS:Reactome CDD; cd00029; C1; 1 CDD; cd04372; RhoGAP_chimaerin; 1 CDD; cd10352; SH2_a2chimerin_b2chimerin; 1 Gene3D; 1.10.555.10; -; 1 Gene3D; 3.30.505.10; -; 1 InterPro; IPR035840; Chimaerin_SH2 InterPro; IPR017356; CHN1/CHN2 InterPro; IPR020454; DAG/PE-bd InterPro; IPR002219; PE/DAG-bd InterPro; IPR008936; Rho_GTPase_activation_prot InterPro; IPR037860; RhoGAP_chimaerin InterPro; IPR000198; RhoGAP_dom InterPro; IPR000980; SH2 InterPro; IPR036860; SH2_dom_sf Pfam; PF00130; C1_1; 1 Pfam; PF00620; RhoGAP; 1 Pfam; PF00017; SH2; 1 PIRSF; PIRSF038015; N-chimaerin; 1 PRINTS; PR00008; DAGPEDOMAIN SMART; SM00109; C1; 1 SMART; SM00324; RhoGAP; 1 SMART; SM00252; SH2; 1 SUPFAM; SSF48350; SSF48350; 1 SUPFAM; SSF55550; SSF55550; 1 PROSITE; PS50238; RHOGAP; 1 PROSITE; PS50001; SH2; 1 PROSITE; PS00479; ZF_DAG_PE_1; 1 PROSITE; PS50081; ZF_DAG_PE_2; 1 1: Evidence at protein level; 3D-structure; Alternative splicing; GTPase activation; Membrane; Metal-binding; Polymorphism; Reference proteome; SH2 domain; Zinc; Zinc-finger CHAIN 1..468 /note="Beta-chimaerin" /id="PRO_0000056697" DOMAIN 59..127 /note="SH2" /evidence="ECO:0000255|PROSITE-ProRule:PRU00191" DOMAIN 277..468 /note="Rho-GAP" /evidence="ECO:0000255|PROSITE-ProRule:PRU00172" ZN_FING 214..264 /note="Phorbol-ester/DAG-type" /evidence="ECO:0000255|PROSITE-ProRule:PRU00226" VAR_SEQ 1..56 /note="MAASSNSSLSGSSVSSDAEEYQPPIWKSYLYQLQQEAPRPKRIICPREVENR PKYY -> MFSEELWLENEKKCAVVRKSKQGRKRQELLAVAFGVKVGVKGGFLWPPLKL FACSQ (in isoform 3, isoform 5 and isoform 7)" /evidence="ECO:0000303|PubMed:14702039, ECO:0000303|Ref.3" /id="VSP_046271" VAR_SEQ 1..36 /note="MAASSNSSLSGSSVSSDAEEYQPPIWKSYLYQLQQE -> MFSEELWLENEK KCAVVRKSKQGRKRQELLAVAFGV (in isoform 4 and isoform 6)" /evidence="ECO:0000303|PubMed:14702039, ECO:0000303|Ref.3" /id="VSP_047600" VAR_SEQ 1..15 /note="MAASSNSSLSGSSVS -> MTQTHRAKSASSCPNLLVPETWPHQVSASHAGR SKQPQGGILKINEEHRRGAIQDLLASPGFTFGKRVVFDSHCLKRQHTFADGLHSSCT (in isoform Beta-3)" /evidence="ECO:0000303|Ref.4" /id="VSP_053679" VAR_SEQ 37..217 /note="Missing (in isoform 4 and isoform 6)" /evidence="ECO:0000303|PubMed:14702039, ECO:0000303|Ref.3" /id="VSP_047601" VAR_SEQ 49..192 /note="Missing (in isoform 8)" /evidence="ECO:0000303|Ref.3" /id="VSP_053323" VAR_SEQ 57..192 /note="Missing (in isoform 3, isoform 5 and isoform 7)" /evidence="ECO:0000303|PubMed:14702039, ECO:0000303|Ref.3" /id="VSP_046272" VAR_SEQ 247..304 /note="Missing (in isoform 5)" /evidence="ECO:0000303|Ref.3" /id="VSP_047602" VAR_SEQ 331..377 /note="DGEKADISANVYPDINIITGALKLYFRDLPIPVITYDTYSKFIDAAK -> E (in isoform 6 and isoform 7)" /evidence="ECO:0000303|Ref.3" /id="VSP_047603" VARIANT 204 /note="H -> R (in dbSNP:rs3750103)" /evidence="ECO:0000269|PubMed:14702039" /id="VAR_022118" VARIANT 438 /note="P -> S (in dbSNP:rs34971642)" /id="VAR_049136" CONFLICT 1..6 /note="MAASSN -> MRLL (in Ref. 1; AAA16836/AAA19191)" /evidence="ECO:0000305" HELIX 29..36 /evidence="ECO:0000244|PDB:1XA6" STRAND 58..63 /evidence="ECO:0000244|PDB:1XA6" HELIX 66..73 /evidence="ECO:0000244|PDB:1XA6" STRAND 79..84 /evidence="ECO:0000244|PDB:1XA6" STRAND 86..88 /evidence="ECO:0000244|PDB:1XA6" STRAND 92..98 /evidence="ECO:0000244|PDB:1XA6" STRAND 101..104 /evidence="ECO:0000244|PDB:1XA6" STRAND 108..114 /evidence="ECO:0000244|PDB:1XA6" STRAND 116..118 /evidence="ECO:0000244|PDB:1XA6" HELIX 125..138 /evidence="ECO:0000244|PDB:1XA6" HELIX 141..146 /evidence="ECO:0000244|PDB:1XA6" HELIX 153..155 /evidence="ECO:0000244|PDB:1XA6" STRAND 156..161 /evidence="ECO:0000244|PDB:1XA6" TURN 229..231 /evidence="ECO:0000244|PDB:1XA6" TURN 237..240 /evidence="ECO:0000244|PDB:1XA6" STRAND 246..248 /evidence="ECO:0000244|PDB:1XA6" HELIX 255..257 /evidence="ECO:0000244|PDB:1XA6" TURN 266..269 /evidence="ECO:0000244|PDB:1XA6" HELIX 279..286 /evidence="ECO:0000244|PDB:1XA6" HELIX 292..303 /evidence="ECO:0000244|PDB:1XA6" STRAND 306..308 /evidence="ECO:0000244|PDB:1XA6" TURN 309..313 /evidence="ECO:0000244|PDB:1XA6" HELIX 318..328 /evidence="ECO:0000244|PDB:1XA6" TURN 331..334 /evidence="ECO:0000244|PDB:1XA6" STRAND 339..342 /evidence="ECO:0000244|PDB:1XA6" HELIX 346..358 /evidence="ECO:0000244|PDB:1XA6" HELIX 369..373 /evidence="ECO:0000244|PDB:1XA6" TURN 374..377 /evidence="ECO:0000244|PDB:1XA6" HELIX 381..392 /evidence="ECO:0000244|PDB:1XA6" HELIX 397..405 /evidence="ECO:0000244|PDB:1XA6" TURN 406..410 /evidence="ECO:0000244|PDB:1XA6" HELIX 411..414 /evidence="ECO:0000244|PDB:1XA6" TURN 415..419 /evidence="ECO:0000244|PDB:1XA6" HELIX 424..431 /evidence="ECO:0000244|PDB:1XA6" TURN 432..434 /evidence="ECO:0000244|PDB:1XA6" HELIX 445..448 /evidence="ECO:0000244|PDB:1XA6" HELIX 450..462 /evidence="ECO:0000244|PDB:1XA6" HELIX 464..467 /evidence="ECO:0000244|PDB:1XA6" SEQUENCE 468 AA; 53924 MW; 63254958E0B5804C CRC64; MAASSNSSLS GSSVSSDAEE YQPPIWKSYL YQLQQEAPRP KRIICPREVE NRPKYYGREF HGIISREQAD ELLGGVEGAY ILRESQRQPG CYTLALRFGN QTLNYRLFHD GKHFVGEKRF ESIHDLVTDG LITLYIETKA AEYISKMTTN PIYEHIGYAT LLREKVSRRL SRSKNEPRKT NVTHEEHTAV EKISSLVRRA ALTHNDNHFN YEKTHNFKVH TFRGPHWCEY CANFMWGLIA QGVRCSDCGL NVHKQCSKHV PNDCQPDLKR IKKVYCCDLT TLVKAHNTQR PMVVDICIRE IEARGLKSEG LYRVSGFTEH IEDVKMAFDR DGEKADISAN VYPDINIITG ALKLYFRDLP IPVITYDTYS KFIDAAKISN ADERLEAVHE VLMLLPPAHY ETLRYLMIHL KKVTMNEKDN FMNAENLGIV FGPTLMRPPE DSTLTTLHDM RYQKLIVQIL IENEDVLF |
Research Areas
Citations (0)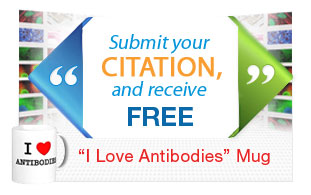 Thousands of laboratories across the world have published research that depended on the performance of antibodies from Abcepta to advance their research. Check out links to articles that cite our products in major peer-reviewed journals, organized by research category.
Submit your citation using an Abcepta antibody to
info@abcepta.com
,
and receive a free
"I Love Antibodies" mug
.
Application Protocols
Provided below are standard protocols that you may find useful for product applications.
Background
This gene is a member of the chimerin family and encodes a protein with a phorbol-ester/DAG-type zinc finger, a Rho-GAP domain and an SH2 domain. This protein has GTPase-activating protein activity that is regulated by phospholipid binding and binding of diacylglycerol (DAG) induces translocation of the protein from the cytosol to the Golgi apparatus membrane. The protein plays a role in the proliferation and migration of smooth muscle cells. Decreased expression of this gene is associated with high-grade gliomas and breast tumors, and increased expression of this gene is associated with lymphomas. Mutations in this gene have been associated with schizophrenia in men. Alternate transcriptional splice variants, encoding different isoforms, have been characterized.
References
Takefuji, M., et al. J. Hum. Genet. 55(1):42-49(2010)Suliman, S.G., et al. Diabetes 58(12):2954-2961(2009)Siliceo, M., et al. J. Biol. Chem. 284(17):11354-11363(2009)

Abcepta welcomes feedback from its customers.
If you have used an Abcepta product and would like to share how it has performed, please click on the "Submit Review" button and provide the requested information. Our staff will examine and post your review and contact you if needed.
If you have any additional inquiries please email technical services at tech@abcepta.com.

Ordering Information
Albania
Australia
Austria
Belgium
Bosnia & Herzegovina
Brazil
Bulgaria
Canada
Central America
China
Croatia
Cyprus
Czech Republic
Denmark
Estonia
Finland
France
Germany
Greece
Hong Kong
Hungary
Iceland
India
Indonesia
Ireland
Israel
Italy
Japan
Latvia
Lithuania
Luxembourg
Macedonia
Malaysia
Malta
Netherlands
New Zealand
Norway
Pakistan
Poland
Portugal
Romania
Serbia
Singapore
Slovakia
Slovenia
South Africa
South Korea
Spain
Sweden
Switzerland
Taiwan
Turkey
United Kingdom
United States
Vietnam
Worldwide
Others
Abcepta, Inc.
(888) 735-7227 / (858) 622-0099
(858) 622-0609
USA Headquarters
(888) 735-7227 / (858) 622-0099 or (858) 875-1900
Cedarlane Labs
+1 (800) 721-1644
+1 (336) 513-5138
Other Products
Shipping Information
Domestic orders (in stock items)
Shipped out the same day. Orders placed after 1 PM (PST) will ship out the next business day.
International orders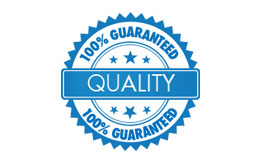 "