Free Shipping on Cited Products
Feb 12, 2014
Choosing quality antibodies will lead to results you can trust!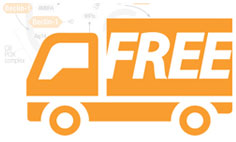 From now through May 31, we are offering free shipping on products from our list of most cited products.
Many of Abgent's antibodies are highly cited in the literature, i.e. antibodies against LC3, p62 and ATG5. Moreover, our anti-ATG5 Antibody (AP1812a) has led to the discovery of a novel tumor suppressor!
Other Abgent catalog products can be added to orders of Cited Products at no additional shipping cost.