SPECIFICATION
CITATIONS
PROTOCOLS
BACKGROUND
Product Information
Application

Applications Legend:
WB=Western Blot
IHC=Immunohistochemistry
IHC-P=Immunohistochemistry (Paraffin-embedded Sections)
IHC-F=Immunohistochemistry (Frozen Sections)
IF=Immunofluorescence
FC=Flow Cytopmetry
IC=Immunochemistry
ICC=Immunocytochemistry
E=ELISA
IP=Immunoprecipitation
DB=Dot Blot
CHIP=Chromatin Immunoprecipitation
FA=Fluorescence Assay
IEM=Immunoelectronmicroscopy
EIA=Enzyme Immunoassay

WB, E
Primary Accession
Q99942
Other Accession
Q5M807, O35445
Reactivity
Human
Predicted
Mouse, Rat
Host
Rabbit
Clonality
Polyclonal
Isotype
Rabbit IgG
Antigen Region
1-30 aa
Additional Information

| | |
| --- | --- |
| Other Names | E3 ubiquitin-protein ligase RNF5, 632-, Protein G16, RING finger protein 5, Ram1 homolog, HsRma1, RNF5, G16, NG2, RMA1 |
| Target/Specificity | This RNF5 antibody is generated from rabbits immunized with a KLH conjugated synthetic peptide between 1-30 amino acids of human RNF5. |
| Dilution | WB~~1:1000 |
| Format | Purified polyclonal antibody supplied in PBS with 0.09% (W/V) sodium azide. This antibody is purified through a protein A column, followed by peptide affinity purification. |
| Storage | Maintain refrigerated at 2-8°C for up to 2 weeks. For long term storage store at -20°C in small aliquots to prevent freeze-thaw cycles. |
| Precautions | RNF5 Antibody (N-term) is for research use only and not for use in diagnostic or therapeutic procedures. |
Protein Information

| | |
| --- | --- |
| Name | RNF5 |
| Synonyms | G16, NG2, RMA1 |
| Function | Has E2-dependent E3 ubiquitin-protein ligase activity. May function together with E2 ubiquitin-conjugating enzymes UBE2D1/UBCH5A and UBE2D2/UBC4. Mediates ubiquitination of PXN/paxillin and Salmonella type III secreted protein sopA. May be involved in regulation of cell motility and localization of PXN/paxillin. Mediates the 'Lys-63'-linked polyubiquitination of JKAMP thereby regulating JKAMP function by decreasing its association with components of the proteasome and ERAD; the ubiquitination appears to involve E2 ubiquitin-conjugating enzyme UBE2N. Mediates the 'Lys-48'-linked polyubiquitination of STING1 at 'Lys-150' leading to its proteasomal degradation; the ubiquitination occurs in mitochondria after viral transfection and regulates antiviral responses. |
| Cellular Location | Membrane; Multi-pass membrane protein. Mitochondrion membrane. Endoplasmic reticulum membrane Note=Predominantly located in the plasma membrane, with some localization occurring within cytoplasmic organelles |
| Tissue Location | Widely expressed.. EMBL; AB056869; BAB39359.1; -; mRNA EMBL; AJ243936; CAB51286.1; -; mRNA EMBL; AK311859; BAG34800.1; -; mRNA EMBL; BT007105; AAP35769.1; -; mRNA EMBL; U89336; AAB47492.1; -; Genomic_DNA EMBL; AL845464; -; NOT_ANNOTATED_CDS; Genomic_DNA EMBL; AL662884; -; NOT_ANNOTATED_CDS; Genomic_DNA EMBL; AL662830; -; NOT_ANNOTATED_CDS; Genomic_DNA EMBL; BX284686; -; NOT_ANNOTATED_CDS; Genomic_DNA EMBL; BX927239; -; NOT_ANNOTATED_CDS; Genomic_DNA EMBL; CR812478; -; NOT_ANNOTATED_CDS; Genomic_DNA EMBL; CR933878; -; NOT_ANNOTATED_CDS; Genomic_DNA EMBL; BC004155; AAH04155.1; -; mRNA EMBL; BC111392; AAI11393.1; -; mRNA EMBL; BC119741; AAI19742.1; -; mRNA EMBL; BC119742; AAI19743.1; -; mRNA EMBL; BC127651; AAI27652.1; -; mRNA EMBL; BC127652; AAI27653.1; -; mRNA EMBL; BC148255; AAI48256.1; -; mRNA CCDS; CCDS4745.1; - RefSeq; NP_008844.1; NM_006913.3 SMR; Q99942; - BioGRID; 111975; 65 DIP; DIP-29268N; - IntAct; Q99942; 68 MINT; Q99942; - STRING; 9606.ENSP00000364235; - iPTMnet; Q99942; - PhosphoSitePlus; Q99942; - BioMuta; RNF5; - DMDM; 74762702; - EPD; Q99942; - jPOST; Q99942; - MassIVE; Q99942; - MaxQB; Q99942; - PaxDb; Q99942; - PeptideAtlas; Q99942; - PRIDE; Q99942; - ProteomicsDB; 78533; - TopDownProteomics; Q99942; - Antibodypedia; 28471; 222 antibodies DNASU; 6048; - Ensembl; ENST00000375094; ENSP00000364235; ENSG00000204308 Ensembl; ENST00000413786; ENSP00000387879; ENSG00000225452 Ensembl; ENST00000432616; ENSP00000413131; ENSG00000183574 Ensembl; ENST00000445885; ENSP00000401172; ENSG00000227277 Ensembl; ENST00000449794; ENSP00000415784; ENSG00000223767 Ensembl; ENST00000453473; ENSP00000415127; ENSG00000228907 Ensembl; ENST00000456167; ENSP00000388795; ENSG00000228405 GeneID; 6048; - KEGG; hsa:6048; - UCSC; uc003oaj.5; human CTD; 6048; - DisGeNET; 6048; - EuPathDB; HostDB:ENSG00000204308.7; - GeneCards; RNF5; - HGNC; HGNC:10068; RNF5 HPA; ENSG00000204308; Low tissue specificity MIM; 602677; gene neXtProt; NX_Q99942; - OpenTargets; ENSG00000204308; - PharmGKB; PA34442; - eggNOG; KOG0823; Eukaryota GeneTree; ENSGT00390000014107; - HOGENOM; CLU_055198_2_1_1; - InParanoid; Q99942; - KO; K10666; - OMA; WPCLHQV; - OrthoDB; 1510545at2759; - PhylomeDB; Q99942; - TreeFam; TF317334; - PathwayCommons; Q99942; - Reactome; R-HSA-382556; ABC-family proteins mediated transport Reactome; R-HSA-5678895; Defective CFTR causes cystic fibrosis Reactome; R-HSA-901032; ER Quality Control Compartment (ERQC) UniPathway; UPA00143; - BioGRID-ORCS; 6048; 89 hits in 873 CRISPR screens GeneWiki; RNF5; - GenomeRNAi; 6048; - Pharos; Q99942; Tbio PRO; PR:Q99942; - Proteomes; UP000005640; Chromosome 6 RNAct; Q99942; protein Bgee; ENSG00000204308; Expressed in heart left ventricle and 121 other tissues ExpressionAtlas; Q99942; baseline and differential Genevisible; Q99942; HS GO; GO:0005783; C:endoplasmic reticulum; IDA:HPA GO; GO:0005789; C:endoplasmic reticulum membrane; TAS:Reactome GO; GO:0044322; C:endoplasmic reticulum quality control compartment; IEA:GOC GO; GO:0016021; C:integral component of membrane; IEA:UniProtKB-KW GO; GO:0031966; C:mitochondrial membrane; IEA:UniProtKB-SubCell GO; GO:0042802; F:identical protein binding; IPI:IntAct GO; GO:0044877; F:protein-containing complex binding; IPI:ParkinsonsUK-UCL GO; GO:0061630; F:ubiquitin protein ligase activity; IBA:GO_Central GO; GO:0044390; F:ubiquitin-like protein conjugating enzyme binding; IBA:GO_Central GO; GO:0004842; F:ubiquitin-protein transferase activity; IDA:UniProtKB GO; GO:0008270; F:zinc ion binding; TAS:ProtInc GO; GO:0044257; P:cellular protein catabolic process; IMP:UniProtKB GO; GO:1904380; P:endoplasmic reticulum mannose trimming; TAS:Reactome GO; GO:0071712; P:ER-associated misfolded protein catabolic process; IMP:UniProtKB GO; GO:0036503; P:ERAD pathway; IMP:ParkinsonsUK-UCL GO; GO:0010507; P:negative regulation of autophagy; IEA:Ensembl GO; GO:0031648; P:protein destabilization; IEA:Ensembl GO; GO:0070936; P:protein K48-linked ubiquitination; IDA:UniProtKB GO; GO:0070534; P:protein K63-linked ubiquitination; IDA:UniProtKB GO; GO:2000785; P:regulation of autophagosome assembly; IEA:Ensembl GO; GO:0009617; P:response to bacterium; IEA:Ensembl GO; GO:0055085; P:transmembrane transport; TAS:Reactome GO; GO:0030433; P:ubiquitin-dependent ERAD pathway; IGI:ParkinsonsUK-UCL GO; GO:0006511; P:ubiquitin-dependent protein catabolic process; IBA:GO_Central Gene3D; 3.30.40.10; -; 1 InterPro; IPR001841; Znf_RING InterPro; IPR013083; Znf_RING/FYVE/PHD InterPro; IPR017907; Znf_RING_CS SMART; SM00184; RING; 1 PROSITE; PS00518; ZF_RING_1; 1 PROSITE; PS50089; ZF_RING_2; 1 1: Evidence at protein level; Acetylation; Endoplasmic reticulum; Membrane; Metal-binding; Mitochondrion; Phosphoprotein; Reference proteome; Transferase; Transmembrane; Transmembrane helix; Ubl conjugation pathway; Zinc; Zinc-finger INIT_MET 1 /note="Removed" /evidence="ECO:0000244|PubMed:19413330, ECO:0000244|PubMed:22223895, ECO:0000244|PubMed:22814378, ECO:0000269|PubMed:25489052" CHAIN 2..180 /note="E3 ubiquitin-protein ligase RNF5" /id="PRO_0000240393" TRANSMEM 118..138 /note="Helical" /evidence="ECO:0000255" TRANSMEM 160..180 /note="Helical" /evidence="ECO:0000255" ZN_FING 27..68 /note="RING-type" /evidence="ECO:0000255|PROSITE-ProRule:PRU00175" MOD_RES 2 /note="N-acetylalanine" /evidence="ECO:0000244|PubMed:19413330, ECO:0000244|PubMed:22223895, ECO:0000244|PubMed:22814378, ECO:0000269|PubMed:25489052" MOD_RES 84 /note="Phosphoserine" /evidence="ECO:0000244|PubMed:23186163" MOD_RES 94 /note="Phosphothreonine" /evidence="ECO:0000244|PubMed:23186163" MOD_RES 107 /note="Phosphoserine" /evidence="ECO:0000244|PubMed:23186163" MUTAGEN 42 /note="C->S: Loss of E3 ubiquitin-protein ligase activity." /evidence="ECO:0000269|PubMed:11329381" CONFLICT 22 /note="G -> S (in Ref. 3; CAB51286)" /evidence="ECO:0000305" CONFLICT 60 /note="E -> D (in Ref. 3; CAB51286)" /evidence="ECO:0000305" CONFLICT 117 /note="T -> A (in Ref. 3; CAB51286)" /evidence="ECO:0000305" CONFLICT 148 /note="T -> A (in Ref. 3; CAB51286)" /evidence="ECO:0000305" SEQUENCE 180 AA; 19881 MW; E5AFA4DE6DE85942 CRC64; MAAAEEEDGG PEGPNRERGG AGATFECNIC LETAREAVVS VCGHLYCWPC LHQWLETRPE RQECPVCKAG ISREKVVPLY GRGSQKPQDP RLKTPPRPQG QRPAPESRGG FQPFGDTGGF HFSFGVGAFP FGFFTTVFNA HEPFRRGTGV DLGQGHPASS WQDSLFLFLA IFFFFWLLSI |
Research Areas
Citations (0)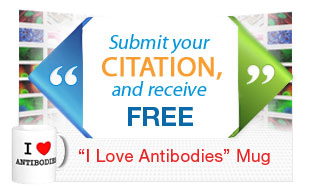 Thousands of laboratories across the world have published research that depended on the performance of antibodies from Abcepta to advance their research. Check out links to articles that cite our products in major peer-reviewed journals, organized by research category.
Submit your citation using an Abcepta antibody to
info@abcepta.com
,
and receive a free
"I Love Antibodies" mug
.
Application Protocols
Provided below are standard protocols that you may find useful for product applications.
Background
RNF5 contains a RING finger, which is a motif known to be involved in protein-protein interactions. This protein is a membrane-bound ubiquitin ligase. It can regulate cell motility by targeting paxillin ubiquitination and altering the distribution and localization of paxillin in cytoplasm and cell focal adhesions.
References
Didier,C., et.al., Mol. Cell. Biol. 23 (15), 5331-5345 (2003)
Bromberg,K.D., et.al., Cancer Res. 67 (17), 8172-8179 (2007)

Abcepta welcomes feedback from its customers.
If you have used an Abcepta product and would like to share how it has performed, please click on the "Submit Review" button and provide the requested information. Our staff will examine and post your review and contact you if needed.
If you have any additional inquiries please email technical services at tech@abcepta.com.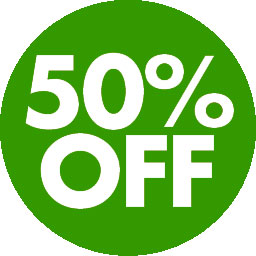 Cat# AP8608a

Ordering Information
Albania
Australia
Austria
Belgium
Bosnia & Herzegovina
Brazil
Bulgaria
Canada
Central America
China
Croatia
Cyprus
Czech Republic
Denmark
Estonia
Finland
France
Germany
Greece
Hong Kong
Hungary
Iceland
India
Indonesia
Ireland
Israel
Italy
Japan
Latvia
Lithuania
Luxembourg
Macedonia
Malaysia
Malta
Netherlands
New Zealand
Norway
Pakistan
Poland
Portugal
Romania
Serbia
Singapore
Slovakia
Slovenia
South Africa
South Korea
Spain
Sweden
Switzerland
Taiwan
Turkey
United Kingdom
United States
Vietnam
Worldwide
Others
Abcepta, Inc.
(888) 735-7227 / (858) 622-0099
(858) 622-0609
USA Headquarters
(888) 735-7227 / (858) 622-0099 or (858) 875-1900
Cedarlane Labs
+1 (800) 721-1644
+1 (336) 513-5138
Other Products
Shipping Information
Domestic orders (in stock items)
Shipped out the same day. Orders placed after 1 PM (PST) will ship out the next business day.
International orders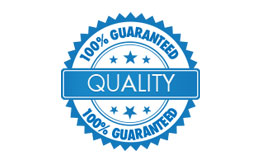 "