SPECIFICATION
CITATIONS
PROTOCOLS
BACKGROUND
Product Information
Application

Applications Legend:
WB=Western Blot
IHC=Immunohistochemistry
IHC-P=Immunohistochemistry (Paraffin-embedded Sections)
IHC-F=Immunohistochemistry (Frozen Sections)
IF=Immunofluorescence
FC=Flow Cytopmetry
IC=Immunochemistry
ICC=Immunocytochemistry
E=ELISA
IP=Immunoprecipitation
DB=Dot Blot
CHIP=Chromatin Immunoprecipitation
FA=Fluorescence Assay
IEM=Immunoelectronmicroscopy
EIA=Enzyme Immunoassay

WB, E
Primary Accession
Q8TCU6
Reactivity
Human
Host
Rabbit
Clonality
Polyclonal
Isotype
Rabbit Ig
Antigen Region
567-594 aa
Additional Information

| | |
| --- | --- |
| Other Names | Phosphatidylinositol 3, 5-trisphosphate-dependent Rac exchanger 1 protein, P-Rex1, PtdIns(3, 5)-dependent Rac exchanger 1, PREX1, KIAA1415 |
| Target/Specificity | This PREX1 antibody is generated from rabbits immunized with a KLH conjugated synthetic peptide between 567-594 amino acids from the Central region of human PREX1. |
| Dilution | WB~~1:1000 |
| Format | Purified polyclonal antibody supplied in PBS with 0.09% (W/V) sodium azide. This antibody is purified through a protein A column, followed by peptide affinity purification. |
| Storage | Maintain refrigerated at 2-8°C for up to 2 weeks. For long term storage store at -20°C in small aliquots to prevent freeze-thaw cycles. |
| Precautions | PREX1 Antibody (Center) is for research use only and not for use in diagnostic or therapeutic procedures. |
Protein Information

| | |
| --- | --- |
| Name | PREX1 |
| Synonyms | KIAA1415 |
| Function | Functions as a RAC guanine nucleotide exchange factor (GEF), which activates the Rac proteins by exchanging bound GDP for free GTP. Its activity is synergistically activated by phosphatidylinositol 3,4,5-trisphosphate and the beta gamma subunits of heterotrimeric G protein. May function downstream of heterotrimeric G proteins in neutrophils. |
| Cellular Location | Cytoplasm, cytosol. Cell membrane. Note=Mainly cytosolic. Some amount is apparently associated to the plasma membrane |
| Tissue Location | Mainly expressed in peripheral blood leukocytes and brain. Expressed at intermediate level in spleen and lymph nodes, and weakly expressed in other tissues EMBL; AJ320261; CAC86401.1; -; mRNA EMBL; AL136579; CAB66514.1; -; mRNA EMBL; AL035106; -; NOT_ANNOTATED_CDS; Genomic_DNA EMBL; AL133342; -; NOT_ANNOTATED_CDS; Genomic_DNA EMBL; AL445192; -; NOT_ANNOTATED_CDS; Genomic_DNA EMBL; AB037836; BAA92653.2; -; mRNA EMBL; CH471077; EAW75684.1; -; Genomic_DNA EMBL; CH471077; EAW75685.1; -; Genomic_DNA EMBL; BC053616; AAH53616.1; -; mRNA EMBL; AL832913; CAH10614.1; -; mRNA CCDS; CCDS13410.1; -. [Q8TCU6-1] RefSeq; NP_065871.2; NM_020820.3. [Q8TCU6-1] PDB; 3QIK; X-ray; 2.28 A; A=607-706 PDB; 4YON; X-ray; 1.95 A; A=1-404 PDB; 5D27; X-ray; 1.92 A; A=245-408 PDB; 5D3V; X-ray; 1.85 A; A/B=245-408 PDB; 5D3W; X-ray; 1.85 A; A/B=245-408 PDB; 5D3X; X-ray; 1.69 A; A/B=245-408 PDB; 5D3Y; X-ray; 1.95 A; A/B=245-408 PDB; 5FI0; X-ray; 3.28 A; A/C/E/G=38-408 PDB; 5FI1; X-ray; 3.20 A; A=38-408 PDB; 6PCV; EM; 3.20 A; A=38-1659 PDB; 6VSK; X-ray; 3.12 A; A=409-499 PDBsum; 3QIK; - PDBsum; 4YON; - PDBsum; 5D27; - PDBsum; 5D3V; - PDBsum; 5D3W; - PDBsum; 5D3X; - PDBsum; 5D3Y; - PDBsum; 5FI0; - PDBsum; 5FI1; - PDBsum; 6PCV; - PDBsum; 6VSK; - SMR; Q8TCU6; - BioGRID; 121633; 13 DIP; DIP-46975N; - IntAct; Q8TCU6; 24 STRING; 9606.ENSP00000361009; - iPTMnet; Q8TCU6; - PhosphoSitePlus; Q8TCU6; - BioMuta; PREX1; - DMDM; 148886999; - EPD; Q8TCU6; - jPOST; Q8TCU6; - MassIVE; Q8TCU6; - MaxQB; Q8TCU6; - PaxDb; Q8TCU6; - PeptideAtlas; Q8TCU6; - PRIDE; Q8TCU6; - ProteomicsDB; 74175; -. [Q8TCU6-1] ProteomicsDB; 74176; -. [Q8TCU6-2] ProteomicsDB; 74177; -. [Q8TCU6-3] Antibodypedia; 1100; 209 antibodies Ensembl; ENST00000371941; ENSP00000361009; ENSG00000124126. [Q8TCU6-1] GeneID; 57580; - KEGG; hsa:57580; - UCSC; uc002xtw.2; human. [Q8TCU6-1] CTD; 57580; - DisGeNET; 57580; - EuPathDB; HostDB:ENSG00000124126.13; - GeneCards; PREX1; - HGNC; HGNC:32594; PREX1 HPA; ENSG00000124126; Tissue enhanced (bone marrow, brain) MIM; 606905; gene neXtProt; NX_Q8TCU6; - OpenTargets; ENSG00000124126; - PharmGKB; PA164725018; - eggNOG; KOG3519; Eukaryota GeneTree; ENSGT00940000159925; - HOGENOM; CLU_003935_0_0_1; - InParanoid; Q8TCU6; - KO; K12365; - OMA; LPSDMRI; - OrthoDB; 24217at2759; - PhylomeDB; Q8TCU6; - TreeFam; TF328639; - PathwayCommons; Q8TCU6; - Reactome; R-HSA-193648; NRAGE signals death through JNK Reactome; R-HSA-194840; Rho GTPase cycle Reactome; R-HSA-416482; G alpha (12/13) signalling events SIGNOR; Q8TCU6; - BioGRID-ORCS; 57580; 24 hits in 879 CRISPR screens ChiTaRS; PREX1; human EvolutionaryTrace; Q8TCU6; - GeneWiki; PREX1; - GenomeRNAi; 57580; - Pharos; Q8TCU6; Tbio PRO; PR:Q8TCU6; - Proteomes; UP000005640; Chromosome 20 RNAct; Q8TCU6; protein Bgee; ENSG00000124126; Expressed in blood and 204 other tissues ExpressionAtlas; Q8TCU6; baseline and differential Genevisible; Q8TCU6; HS GO; GO:0005829; C:cytosol; IDA:UniProtKB GO; GO:0043198; C:dendritic shaft; IEA:Ensembl GO; GO:0030426; C:growth cone; IEA:Ensembl GO; GO:0048471; C:perinuclear region of cytoplasm; IEA:Ensembl GO; GO:0005886; C:plasma membrane; IBA:GO_Central GO; GO:0019899; F:enzyme binding; TAS:UniProtKB GO; GO:0005096; F:GTPase activator activity; TAS:UniProtKB GO; GO:0005543; F:phospholipid binding; IDA:UniProtKB GO; GO:0030676; F:Rac guanyl-nucleotide exchange factor activity; IBA:GO_Central GO; GO:0005089; F:Rho guanyl-nucleotide exchange factor activity; TAS:UniProtKB GO; GO:0030041; P:actin filament polymerization; TAS:UniProtKB GO; GO:0007186; P:G protein-coupled receptor signaling pathway; IBA:GO_Central GO; GO:0035556; P:intracellular signal transduction; IEA:InterPro GO; GO:0042119; P:neutrophil activation; TAS:UniProtKB GO; GO:0030593; P:neutrophil chemotaxis; IEA:Ensembl GO; GO:0043065; P:positive regulation of apoptotic process; TAS:Reactome GO; GO:0030335; P:positive regulation of cell migration; IEA:Ensembl GO; GO:1900026; P:positive regulation of substrate adhesion-dependent cell spreading; IEA:Ensembl GO; GO:0030833; P:regulation of actin filament polymerization; IEA:Ensembl GO; GO:0050773; P:regulation of dendrite development; IEA:Ensembl GO; GO:0051056; P:regulation of small GTPase mediated signal transduction; TAS:Reactome GO; GO:0006801; P:superoxide metabolic process; TAS:UniProtKB GO; GO:0030217; P:T cell differentiation; IEA:Ensembl CDD; cd00160; RhoGEF; 1 Gene3D; 1.10.10.10; -; 2 Gene3D; 1.20.900.10; -; 1 Gene3D; 2.30.29.30; -; 1 Gene3D; 2.30.42.10; -; 2 InterPro; IPR035899; DBL_dom_sf InterPro; IPR000591; DEP_dom InterPro; IPR000219; DH-domain InterPro; IPR001331; GDS_CDC24_CS InterPro; IPR001478; PDZ InterPro; IPR036034; PDZ_sf InterPro; IPR011993; PH-like_dom_sf InterPro; IPR001849; PH_domain InterPro; IPR036388; WH-like_DNA-bd_sf InterPro; IPR036390; WH_DNA-bd_sf Pfam; PF00610; DEP; 2 Pfam; PF00621; RhoGEF; 1 SMART; SM00049; DEP; 2 SMART; SM00228; PDZ; 2 SMART; SM00233; PH; 1 SMART; SM00325; RhoGEF; 1 SUPFAM; SSF46785; SSF46785; 2 SUPFAM; SSF48065; SSF48065; 1 SUPFAM; SSF50156; SSF50156; 2 PROSITE; PS50186; DEP; 2 PROSITE; PS00741; DH_1; 1 PROSITE; PS50010; DH_2; 1 PROSITE; PS50106; PDZ; 1 PROSITE; PS50003; PH_DOMAIN; 1 1: Evidence at protein level; 3D-structure; Alternative splicing; Cell membrane; Cytoplasm; Direct protein sequencing; Guanine-nucleotide releasing factor; Membrane; Phosphoprotein; Polymorphism; Reference proteome; Repeat CHAIN 1..1659 /note="Phosphatidylinositol 3,4,5-trisphosphate-dependent Rac exchanger 1 protein" /id="PRO_0000080965" DOMAIN 49..240 /note="DH" /evidence="ECO:0000255|PROSITE-ProRule:PRU00062" DOMAIN 271..392 /note="PH" /evidence="ECO:0000255|PROSITE-ProRule:PRU00145" DOMAIN 421..496 /note="DEP 1" /evidence="ECO:0000255|PROSITE-ProRule:PRU00066" DOMAIN 523..597 /note="DEP 2" /evidence="ECO:0000255|PROSITE-ProRule:PRU00066" DOMAIN 625..703 /note="PDZ" /evidence="ECO:0000255|PROSITE-ProRule:PRU00143" MOD_RES 319 /note="Phosphoserine" /evidence="ECO:0000244|PubMed:23186163" MOD_RES 1001 /note="Phosphoserine" /evidence="ECO:0000250|UniProtKB:Q69ZK0" MOD_RES 1195 /note="Phosphoserine" /evidence="ECO:0000250|UniProtKB:Q69ZK0" MOD_RES 1200 /note="Phosphoserine" /evidence="ECO:0000244|PubMed:24275569" VAR_SEQ 1..703 /note="Missing (in isoform 2)" /evidence="ECO:0000303|PubMed:11230166" /id="VSP_001818" VAR_SEQ 704..708 /note="TKAKE -> MGLEQ (in isoform 2)" /evidence="ECO:0000303|PubMed:11230166" /id="VSP_001819" VAR_SEQ 1471..1561 /note="VLENVEGLPSPGSQAAEDLQQDINAQSLEKVQQYYRKLRAFYLERSNLPTDA STTAVKIDQLIRPINALDELCRLMKSFVHPKPGAAGSVG -> GELQAWGREDHGGRAK ATKHTGSQPPARPRHLPSQCWRTWRGCLLQAARPRRICSRTSTRSPWRKFSSITANSGH FTWSGLTCPRMPAPRR (in isoform 3)" /evidence="ECO:0000305" /id="VSP_015090" VAR_SEQ 1562..1659 /note="Missing (in isoform 3)" /evidence="ECO:0000305" /id="VSP_015091" VARIANT 659 /note="V -> M (in dbSNP:rs55904123)" /evidence="ECO:0000269|PubMed:17974005" /id="VAR_061798" VARIANT 696 /note="R -> C (in dbSNP:rs7271583)" /id="VAR_057191" VARIANT 786 /note="Q -> H (in dbSNP:rs41283558)" /evidence="ECO:0000269|PubMed:17974005" /id="VAR_061799" VARIANT 1118 /note="A -> T (in dbSNP:rs6012504)" /evidence="ECO:0000269|PubMed:11955434" /id="VAR_057192" VARIANT 1240 /note="V -> I (in dbSNP:rs16993997)" /evidence="ECO:0000269|PubMed:17974005" /id="VAR_023210" VARIANT 1340 /note="K -> E (in dbSNP:rs2664521)" /evidence="ECO:0000269|PubMed:10718198, ECO:0000269|PubMed:11955434, ECO:0000269|PubMed:15489334, ECO:0000269|PubMed:17974005, ECO:0000269|Ref.4" /id="VAR_023211" VARIANT 1559 /note="S -> T (in dbSNP:rs3936192)" /id="VAR_023212" CONFLICT 910 /note="A -> V (in Ref. 2; CAB66514)" /evidence="ECO:0000305" HELIX 36..74 /evidence="ECO:0000244|PDB:4YON" HELIX 76..81 /evidence="ECO:0000244|PDB:4YON" HELIX 83..88 /evidence="ECO:0000244|PDB:4YON" HELIX 93..100 /evidence="ECO:0000244|PDB:4YON" HELIX 103..120 /evidence="ECO:0000244|PDB:4YON" HELIX 132..138 /evidence="ECO:0000244|PDB:4YON" HELIX 139..143 /evidence="ECO:0000244|PDB:4YON" HELIX 144..162 /evidence="ECO:0000244|PDB:4YON" HELIX 166..178 /evidence="ECO:0000244|PDB:4YON" STRAND 183..185 /evidence="ECO:0000244|PDB:5FI1" HELIX 188..199 /evidence="ECO:0000244|PDB:4YON" HELIX 202..211 /evidence="ECO:0000244|PDB:4YON" HELIX 245..254 /evidence="ECO:0000244|PDB:5D3X" STRAND 257..259 /evidence="ECO:0000244|PDB:5FI0" HELIX 265..268 /evidence="ECO:0000244|PDB:5D3X" STRAND 272..282 /evidence="ECO:0000244|PDB:5D3X" STRAND 285..294 /evidence="ECO:0000244|PDB:5D3X" STRAND 297..303 /evidence="ECO:0000244|PDB:5D3X" STRAND 320..322 /evidence="ECO:0000244|PDB:5D27" STRAND 325..332 /evidence="ECO:0000244|PDB:5D3X" HELIX 333..335 /evidence="ECO:0000244|PDB:5D3X" STRAND 336..340 /evidence="ECO:0000244|PDB:5D3X" STRAND 345..347 /evidence="ECO:0000244|PDB:5D27" HELIX 348..350 /evidence="ECO:0000244|PDB:5D3X" STRAND 356..363 /evidence="ECO:0000244|PDB:5D3X" TURN 364..367 /evidence="ECO:0000244|PDB:5D3X" STRAND 368..373 /evidence="ECO:0000244|PDB:5D3X" HELIX 377..405 /evidence="ECO:0000244|PDB:5D3X" HELIX 510..521 /evidence="ECO:0000244|PDB:6PCV" STRAND 524..526 /evidence="ECO:0000244|PDB:6PCV" STRAND 532..534 /evidence="ECO:0000244|PDB:6PCV" STRAND 537..544 /evidence="ECO:0000244|PDB:6PCV" HELIX 545..555 /evidence="ECO:0000244|PDB:6PCV" HELIX 561..573 /evidence="ECO:0000244|PDB:6PCV" STRAND 576..584 /evidence="ECO:0000244|PDB:6PCV" STRAND 588..590 /evidence="ECO:0000244|PDB:6PCV" STRAND 592..595 /evidence="ECO:0000244|PDB:6PCV" HELIX 596..602 /evidence="ECO:0000244|PDB:6PCV" HELIX 607..620 /evidence="ECO:0000244|PDB:3QIK" STRAND 623..628 /evidence="ECO:0000244|PDB:3QIK" STRAND 632..642 /evidence="ECO:0000244|PDB:3QIK" STRAND 645..651 /evidence="ECO:0000244|PDB:3QIK" HELIX 656..660 /evidence="ECO:0000244|PDB:3QIK" STRAND 667..671 /evidence="ECO:0000244|PDB:3QIK" STRAND 674..676 /evidence="ECO:0000244|PDB:3QIK" HELIX 681..693 /evidence="ECO:0000244|PDB:3QIK" STRAND 698..703 /evidence="ECO:0000244|PDB:3QIK" STRAND 706..713 /evidence="ECO:0000244|PDB:6PCV" STRAND 720..735 /evidence="ECO:0000244|PDB:6PCV" HELIX 739..743 /evidence="ECO:0000244|PDB:6PCV" STRAND 750..754 /evidence="ECO:0000244|PDB:6PCV" STRAND 760..762 /evidence="ECO:0000244|PDB:6PCV" HELIX 765..768 /evidence="ECO:0000244|PDB:6PCV" TURN 772..776 /evidence="ECO:0000244|PDB:6PCV" STRAND 777..780 /evidence="ECO:0000244|PDB:6PCV" STRAND 787..791 /evidence="ECO:0000244|PDB:6PCV" HELIX 792..802 /evidence="ECO:0000244|PDB:6PCV" STRAND 841..847 /evidence="ECO:0000244|PDB:6PCV" STRAND 852..861 /evidence="ECO:0000244|PDB:6PCV" STRAND 866..874 /evidence="ECO:0000244|PDB:6PCV" HELIX 880..894 /evidence="ECO:0000244|PDB:6PCV" HELIX 934..946 /evidence="ECO:0000244|PDB:6PCV" STRAND 950..953 /evidence="ECO:0000244|PDB:6PCV" HELIX 965..967 /evidence="ECO:0000244|PDB:6PCV" STRAND 973..982 /evidence="ECO:0000244|PDB:6PCV" STRAND 1015..1026 /evidence="ECO:0000244|PDB:6PCV" HELIX 1319..1346 /evidence="ECO:0000244|PDB:6PCV" HELIX 1360..1374 /evidence="ECO:0000244|PDB:6PCV" STRAND 1376..1382 /evidence="ECO:0000244|PDB:6PCV" TURN 1386..1388 /evidence="ECO:0000244|PDB:6PCV" HELIX 1390..1406 /evidence="ECO:0000244|PDB:6PCV" STRAND 1409..1415 /evidence="ECO:0000244|PDB:6PCV" STRAND 1419..1423 /evidence="ECO:0000244|PDB:6PCV" STRAND 1427..1432 /evidence="ECO:0000244|PDB:6PCV" STRAND 1434..1443 /evidence="ECO:0000244|PDB:6PCV" HELIX 1445..1449 /evidence="ECO:0000244|PDB:6PCV" HELIX 1455..1457 /evidence="ECO:0000244|PDB:6PCV" STRAND 1462..1466 /evidence="ECO:0000244|PDB:6PCV" HELIX 1481..1517 /evidence="ECO:0000244|PDB:6PCV" HELIX 1528..1550 /evidence="ECO:0000244|PDB:6PCV" TURN 1559..1563 /evidence="ECO:0000244|PDB:6PCV" HELIX 1564..1574 /evidence="ECO:0000244|PDB:6PCV" STRAND 1577..1587 /evidence="ECO:0000244|PDB:6PCV" HELIX 1588..1604 /evidence="ECO:0000244|PDB:6PCV" HELIX 1613..1622 /evidence="ECO:0000244|PDB:6PCV" STRAND 1623..1627 /evidence="ECO:0000244|PDB:6PCV" HELIX 1628..1633 /evidence="ECO:0000244|PDB:6PCV" SEQUENCE 1659 AA; 186203 MW; 159419355ED0F00F CRC64; MEAPSGSEPG GDGAGDCAHP DPRAPGAAAP SSGPGPCAAA RESERQLRLR LCVLNEILGT ERDYVGTLRF LQSAFLHRIR QNVADSVEKG LTEENVKVLF SNIEDILEVH KDFLAALEYC LHPEPQSQHE LGNVFLKFKD KFCVYEEYCS NHEKALRLLV ELNKIPTVRA FLLSCMLLGG RKTTDIPLEG YLLSPIQRIC KYPLLLKELA KRTPGKHPDH PAVQSALQAM KTVCSNINET KRQMEKLEAL EQLQSHIEGW EGSNLTDICT QLLLQGTLLK ISAGNIQERA FFLFDNLLVY CKRKSRVTGS KKSTKRTKSI NGSLYIFRGR INTEVMEVEN VEDGTADYHS NGYTVTNGWK IHNTAKNKWF VCMAKTAEEK QKWLDAIIRE REQRESLKLG MERDAYVMIA EKGEKLYHMM MNKKVNLIKD RRRKLSTVPK CFLGNEFVAW LLEIGEISKT EEGVNLGQAL LENGIIHHVS DKHQFKNEQV MYRFRYDDGT YKARSELEDI MSKGVRLYCR LHSLYTPVIK DRDYHLKTYK SVLPGSKLVD WLLAQGDCQT REEAVALGVG LCNNGFMHHV LEKSEFRDES QYFRFHADEE MEGTSSKNKQ LRNDFKLVEN ILAKRLLILP QEEDYGFDIE EKNKAVVVKS VQRGSLAEVA GLQVGRKIYS INEDLVFLRP FSEVESILNQ SFCSRRPLRL LVATKAKEII KIPDQPDTLC FQIRGAAPPY VYAVGRGSEA MAAGLCAGQC ILKVNGSNVM NDGAPEVLEH FQAFRSRREE ALGLYQWIYH THEDAQEARA SQEASTEDPS GEQAQEEDQA DSAFPLLSLG PRLSLCEDSP MVTLTVDNVH LEHGVVYEYV STAGVRCHVL EKIVEPRGCF GLTAKILEAF AANDSVFVEN CRRLMALSSA IVTMPHFEFR NICDTKLESI GQRIACYQEF AAQLKSRVSP PFKQAPLEPH PLCGLDFCPT NCHINLMEVS YPKTTPSVGR SFSIRFGRKP SLIGLDPEQG HLNPMSYTQH CITTMAAPSW KCLPAAEGDP QGQGLHDGSF GPASGTLGQE DRGLSFLLKQ EDREIQDAYL QLFTKLDVAL KEMKQYVTQI NRLLSTITEP TSGGSCDASL AEEASSLPLV SEESEMDRSD HGGIKKVCFK VAEEDQEDSG HDTMSYRDSY SECNSNRDSV LSYTSVRSNS SYLGSDEMGS GDELPCDMRI PSDKQDKLHG CLEHLFNQVD SINALLKGPV MSRAFEETKH FPMNHSLQEF KQKEECTIRG RSLIQISIQE DPWNLPNSIK TLVDNIQRYV EDGKNQLLLA LLKCTDTELQ LRRDAIFCQA LVAAVCTFSK QLLAALGYRY NNNGEYEESS RDASRKWLEQ VAATGVLLHC QSLLSPATVK EERTMLEDIW VTLSELDNVT FSFKQLDENY VANTNVFYHI EGSRQALKVI FYLDSYHFSK LPSRLEGGAS LRLHTALFTK VLENVEGLPS PGSQAAEDLQ QDINAQSLEK VQQYYRKLRA FYLERSNLPT DASTTAVKID QLIRPINALD ELCRLMKSFV HPKPGAAGSV GAGLIPISSE LCYRLGACQM VMCGTGMQRS TLSVSLEQAA ILARSHGLLP KCIMQATDIM RKQGPRVEIL AKNLRVKDQM PQGAPRLYRL CQPPVDGDL |
Research Areas
Citations (0)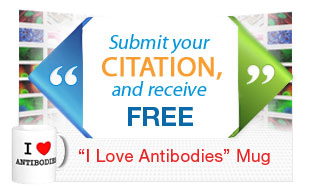 Thousands of laboratories across the world have published research that depended on the performance of antibodies from Abcepta to advance their research. Check out links to articles that cite our products in major peer-reviewed journals, organized by research category.
Submit your citation using an Abcepta antibody to
info@abcepta.com
,
and receive a free
"I Love Antibodies" mug
.
Application Protocols
Provided below are standard protocols that you may find useful for product applications.
Background
The protein encoded by this gene acts as a guanine nucleotide exchange factor for the RHO family of small GTP-binding proteins (RACs). It has been shown to bind to and activate RAC1 by exchanging bound GDP for free GTP. The encoded protein, which is found mainly in the cytoplasm, is activated by phosphatidylinositol-3,4,5-trisphosphate and the beta-gamma subunits of heterotrimeric G proteins.
References
Carretero-Ortega, J., et al. Mol. Pharmacol. 77(3):435-442(2010)
Ledezma-Sanchez, B.A., et al. Biochem. Biophys. Res. Commun. 391(4):1647-1652(2010)
Takefuji, M., et al. J. Hum. Genet. 55(1):42-49(2010)
Qin, J., et al. Oncogene 28(16):1853-1863(2009)
Waters, J.E., et al. J. Cell. Sci. 121 (PT 17), 2892-2903 (2008)
Sugiyama, N., et al. Mol. Cell Proteomics 6(6):1103-1109(2007)
Weiner, O.D. Curr. Biol. 12 (12), R429-R431 (2002)

Abcepta welcomes feedback from its customers.
If you have used an Abcepta product and would like to share how it has performed, please click on the "Submit Review" button and provide the requested information. Our staff will examine and post your review and contact you if needed.
If you have any additional inquiries please email technical services at tech@abcepta.com.

Ordering Information
Albania
Australia
Austria
Belgium
Bosnia & Herzegovina
Brazil
Bulgaria
Canada
Central America
China
Croatia
Cyprus
Czech Republic
Denmark
Estonia
Finland
France
Germany
Greece
Hong Kong
Hungary
Iceland
India
Indonesia
Ireland
Israel
Italy
Japan
Latvia
Lithuania
Luxembourg
Macedonia
Malaysia
Malta
Netherlands
New Zealand
Norway
Pakistan
Poland
Portugal
Romania
Serbia
Singapore
Slovakia
Slovenia
South Africa
South Korea
Spain
Sweden
Switzerland
Taiwan
Turkey
United Kingdom
United States
Vietnam
Worldwide
Others
Abcepta, Inc.
(888) 735-7227 / (858) 622-0099
(858) 622-0609
USA Headquarters
(888) 735-7227 / (858) 622-0099 or (858) 875-1900
Cedarlane Labs
+1 (800) 721-1644
+1 (336) 513-5138
Shipping Information
Domestic orders (in stock items)
Shipped out the same day. Orders placed after 1 PM (PST) will ship out the next business day.
International orders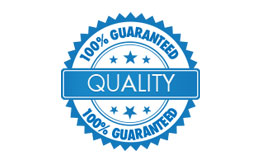 "