SPECIFICATION
CITATIONS
PROTOCOLS
BACKGROUND
Product Information

| | |
| --- | --- |
| Primary Accession | Q15311 |
| Clone Names | 100525191 |
Additional Information

| | |
| --- | --- |
| Other Names | RalA-binding protein 1, RalBP1, 76 kDa Ral-interacting protein, Dinitrophenyl S-glutathione ATPase, DNP-SG ATPase, Ral-interacting protein 1, RALBP1, RLIP1, RLIP76 |
| Format | Peptides are lyophilized in a solid powder format. Peptides can be reconstituted in solution using the appropriate buffer as needed. |
| Storage | Maintain refrigerated at 2-8°C for up to 6 months. For long term storage store at -20°C. |
| Precautions | This product is for research use only. Not for use in diagnostic or therapeutic procedures. |
Protein Information

| | |
| --- | --- |
| Name | RALBP1 |
| Synonyms | RLIP1, RLIP76 |
| Function | Can activate specifically hydrolysis of GTP bound to RAC1 and CDC42, but not RALA. Mediates ATP-dependent transport of S-(2,4- dinitrophenyl)-glutathione (DNP-SG) and doxorubicin (DOX) and is the major ATP-dependent transporter of glutathione conjugates of electrophiles (GS-E) and DOX in erythrocytes. Can catalyze transport of glutathione conjugates and xenobiotics, and may contribute to the multidrug resistance phenomenon. Serves as a scaffold protein that brings together proteins forming an endocytotic complex during interphase and also with CDK1 to switch off endocytosis, One of its substrates would be EPN1/Epsin. |
| Cellular Location | Membrane; Peripheral membrane protein |
| Tissue Location | Expressed ubiquitously but at low levels. Shows a strong expression in the erythrocytes. EMBL; L42542; AAB00103.1; -; mRNA EMBL; CH471113; EAX01601.1; -; Genomic_DNA EMBL; CH471113; EAX01602.1; -; Genomic_DNA EMBL; CH471113; EAX01604.1; -; Genomic_DNA EMBL; CH471113; EAX01605.1; -; Genomic_DNA EMBL; BC013126; AAH13126.1; -; mRNA CCDS; CCDS11845.1; - PIR; F59435; F59435 RefSeq; NP_006779.1; NM_006788.3 PDB; 2KWH; NMR; -; A=393-446 PDB; 2KWI; NMR; -; B=393-446 PDB; 2MBG; NMR; -; A=184-446 PDBsum; 2KWH; - PDBsum; 2KWI; - PDBsum; 2MBG; - BMRB; Q15311; - SMR; Q15311; - BioGRID; 116131; 104 CORUM; Q15311; - IntAct; Q15311; 129 MINT; Q15311; - STRING; 9606.ENSP00000019317; - DrugBank; DB00564; Carbamazepine DrugBank; DB00997; Doxorubicin DrugBank; DB00398; Sorafenib DrugBank; DB00541; Vincristine TCDB; 9.A.1.1.1; the non abc multidrug exporter (n-mde) family iPTMnet; Q15311; - PhosphoSitePlus; Q15311; - BioMuta; RALBP1; - DMDM; 34098413; - CPTAC; CPTAC-1747; - CPTAC; CPTAC-1748; - EPD; Q15311; - jPOST; Q15311; - MassIVE; Q15311; - MaxQB; Q15311; - PaxDb; Q15311; - PeptideAtlas; Q15311; - PRIDE; Q15311; - ProteomicsDB; 60526; - Antibodypedia; 21929; 475 antibodies DNASU; 10928; - Ensembl; ENST00000019317; ENSP00000019317; ENSG00000017797 Ensembl; ENST00000383432; ENSP00000372924; ENSG00000017797 GeneID; 10928; - KEGG; hsa:10928; - UCSC; uc002kob.4; human CTD; 10928; - DisGeNET; 10928; - EuPathDB; HostDB:ENSG00000017797.11; - GeneCards; RALBP1; - HGNC; HGNC:9841; RALBP1 HPA; ENSG00000017797; Low tissue specificity MIM; 605801; gene neXtProt; NX_Q15311; - OpenTargets; ENSG00000017797; - PharmGKB; PA34199; - eggNOG; KOG4370; Eukaryota GeneTree; ENSGT00940000154639; - HOGENOM; CLU_028068_1_0_1; - InParanoid; Q15311; - KO; K08773; - OMA; LMHYKRL; - OrthoDB; 514124at2759; - PhylomeDB; Q15311; - TreeFam; TF315411; - PathwayCommons; Q15311; - Reactome; R-HSA-194840; Rho GTPase cycle SignaLink; Q15311; - SIGNOR; Q15311; - BioGRID-ORCS; 10928; 65 hits in 870 CRISPR screens ChiTaRS; RALBP1; human EvolutionaryTrace; Q15311; - GeneWiki; RALBP1; - GenomeRNAi; 10928; - Pharos; Q15311; Tbio PRO; PR:Q15311; - Proteomes; UP000005640; Chromosome 18 RNAct; Q15311; protein Bgee; ENSG00000017797; Expressed in mouth mucosa and 256 other tissues ExpressionAtlas; Q15311; baseline and differential Genevisible; Q15311; HS GO; GO:0005829; C:cytosol; TAS:Reactome GO; GO:0016020; C:membrane; IDA:UniProtKB GO; GO:0042626; F:ATPase-coupled transmembrane transporter activity; IDA:UniProtKB GO; GO:0005096; F:GTPase activator activity; IDA:UniProtKB GO; GO:0048365; F:Rac GTPase binding; IPI:UniProtKB GO; GO:0017160; F:Ral GTPase binding; IPI:UniProtKB GO; GO:0022857; F:transmembrane transporter activity; IDA:UniProtKB GO; GO:0042910; F:xenobiotic transmembrane transporter activity; IDA:UniProtKB GO; GO:0006935; P:chemotaxis; TAS:ProtInc GO; GO:1900753; P:doxorubicin transport; IDA:UniProtKB GO; GO:0006897; P:endocytosis; IBA:GO_Central GO; GO:0043547; P:positive regulation of GTPase activity; IDA:UniProtKB GO; GO:0043087; P:regulation of GTPase activity; IDA:UniProtKB GO; GO:0051056; P:regulation of small GTPase mediated signal transduction; TAS:Reactome GO; GO:0007264; P:small GTPase mediated signal transduction; IPI:UniProtKB GO; GO:0055085; P:transmembrane transport; IDA:UniProtKB GO; GO:1990961; P:xenobiotic detoxification by transmembrane export across the plasma membrane; IDA:UniProtKB Gene3D; 1.10.555.10; -; 1 InterPro; IPR039767; RALBP1 InterPro; IPR008936; Rho_GTPase_activation_prot InterPro; IPR000198; RhoGAP_dom PANTHER; PTHR12783; PTHR12783; 1 Pfam; PF00620; RhoGAP; 1 SMART; SM00324; RhoGAP; 1 SUPFAM; SSF48350; SSF48350; 1 PROSITE; PS50238; RHOGAP; 1 1: Evidence at protein level; 3D-structure; Acetylation; Direct protein sequencing; GTPase activation; Membrane; Phosphoprotein; Polymorphism; Reference proteome; Transport INIT_MET 1 /note="Removed" /evidence="ECO:0000244|PubMed:19413330, ECO:0000269|PubMed:10924126" CHAIN 2..655 /note="RalA-binding protein 1" /id="PRO_0000056733" DOMAIN 192..380 /note="Rho-GAP" /evidence="ECO:0000255|PROSITE-ProRule:PRU00172" REGION 403..499 /note="Interaction with RalA" COMPBIAS 164..171 /note="Poly-Lys" MOD_RES 2 /note="N-acetylthreonine" /evidence="ECO:0000244|PubMed:19413330" MOD_RES 29 /note="Phosphoserine" /evidence="ECO:0000244|PubMed:23186163" MOD_RES 30 /note="Phosphoserine" /evidence="ECO:0000244|PubMed:23186163" MOD_RES 34 /note="Phosphoserine" /evidence="ECO:0000244|PubMed:23186163" MOD_RES 44 /note="Phosphothreonine" /evidence="ECO:0000244|PubMed:24275569" MOD_RES 48 /note="Phosphoserine" /evidence="ECO:0000244|PubMed:24275569" MOD_RES 62 /note="Phosphoserine" /evidence="ECO:0000244|PubMed:18220336, ECO:0000244|PubMed:23186163, ECO:0000244|PubMed:24275569" MOD_RES 92 /note="Phosphoserine" /evidence="ECO:0000244|PubMed:18669648, ECO:0000244|PubMed:19690332, ECO:0000244|PubMed:23186163, ECO:0000244|PubMed:24275569" MOD_RES 93 /note="Phosphoserine" /evidence="ECO:0000244|PubMed:18669648, ECO:0000244|PubMed:19690332, ECO:0000244|PubMed:23186163, ECO:0000244|PubMed:24275569" MOD_RES 461 /note="Phosphoserine" /evidence="ECO:0000244|PubMed:23186163" MOD_RES 463 /note="Phosphoserine" /evidence="ECO:0000244|PubMed:21406692, ECO:0000244|PubMed:23186163, ECO:0000244|PubMed:24275569" MOD_RES 645 /note="Phosphoserine" /evidence="ECO:0000244|PubMed:24275569" VARIANT 617 /note="A -> V (in dbSNP:rs35867116)" /id="VAR_049147" STRAND 184..187 /evidence="ECO:0000244|PDB:2MBG" HELIX 194..200 /evidence="ECO:0000244|PDB:2MBG" HELIX 211..222 /evidence="ECO:0000244|PDB:2MBG" TURN 223..225 /evidence="ECO:0000244|PDB:2MBG" TURN 228..232 /evidence="ECO:0000244|PDB:2MBG" HELIX 237..248 /evidence="ECO:0000244|PDB:2MBG" HELIX 255..257 /evidence="ECO:0000244|PDB:2MBG" HELIX 260..273 /evidence="ECO:0000244|PDB:2MBG" HELIX 280..291 /evidence="ECO:0000244|PDB:2MBG" HELIX 296..309 /evidence="ECO:0000244|PDB:2MBG" HELIX 312..334 /evidence="ECO:0000244|PDB:2MBG" HELIX 339..350 /evidence="ECO:0000244|PDB:2MBG" HELIX 354..367 /evidence="ECO:0000244|PDB:2MBG" STRAND 384..386 /evidence="ECO:0000244|PDB:2MBG" HELIX 395..414 /evidence="ECO:0000244|PDB:2KWH" TURN 417..419 /evidence="ECO:0000244|PDB:2MBG" HELIX 424..444 /evidence="ECO:0000244|PDB:2KWH" SEQUENCE 655 AA; 76063 MW; EC6F75329FD8D062 CRC64; MTECFLPPTS SPSEHRRVEH GSGLTRTPSS EEISPTKFPG LYRTGEPSPP HDILHEPPDV VSDDEKDHGK KKGKFKKKEK RTEGYAAFQE DSSGDEAESP SKMKRSKGIH VFKKPSFSKK KEKDFKIKEK PKEEKHKEEK HKEEKHKEKK SKDLTAADVV KQWKEKKKKK KPIQEPEVPQ IDVPNLKPIF GIPLADAVER TMMYDGIRLP AVFRECIDYV EKYGMKCEGI YRVSGIKSKV DELKAAYDRE ESTNLEDYEP NTVASLLKQY LRDLPENLLT KELMPRFEEA CGRTTETEKV QEFQRLLKEL PECNYLLISW LIVHMDHVIA KELETKMNIQ NISIVLSPTV QISNRVLYVF FTHVQELFGN VVLKQVMKPL RWSNMATMPT LPETQAGIKE EIRRQEFLLN CLHRDLQGGI KDLSKEERLW EVQRILTALK RKLREAKRQE CETKIAQEIA SLSKEDVSKE EMNENEEVIN ILLAQENEIL TEQEELLAME QFLRRQIASE KEEIERLRAE IAEIQSRQQH GRSETEEYSS ESESESEDEE ELQIILEDLQ RQNEELEIKN NHLNQAIHEE REAIIELRVQ LRLLQMQRAK AEQQAQEDEE PEWRGGAVQP PRDGVLEPKA AKEQPKAGKE PAKPSPSRDR KETSI |
Research Areas
Citations (0)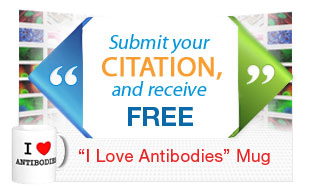 Thousands of laboratories across the world have published research that depended on the performance of antibodies from Abcepta to advance their research. Check out links to articles that cite our products in major peer-reviewed journals, organized by research category.
Submit your citation using an Abcepta antibody to
info@abcepta.com
,
and receive a free
"I Love Antibodies" mug
.
Application Protocols
Provided below are standard protocols that you may find useful for product applications.
Background
RALBP1 plays a role in receptor-mediated endocytosis andis a downstream effector of the small GTP-binding protein RAL (seeRALA; MIM 179550). Small G proteins, such as RAL, have GDP-boundinactive and GTP-bound active forms, which shift from the inactiveto the active state through the action of RALGDS (MIM 601619),which in turn is activated by RAS (see HRAS; MIM 190020) (summaryby Feig, 2003 [PubMed 12888294]).
References
Singhal, S.S., et al. Int. J. Cancer 126(6):1327-1338(2010)Singhal, S.S., et al. Cancer Lett. 283(2):152-158(2009)Awasthi, Y.C., et al. J Toxicol Environ Health B Crit Rev 12(7):540-551(2009)Singhal, S.S., et al. Cancer Res. 69(10):4244-4251(2009)Singhal, S.S., et al. Biochem. Pharmacol. 77(6):1074-1083(2009)

Abcepta welcomes feedback from its customers.
If you have used an Abcepta product and would like to share how it has performed, please click on the "Submit Review" button and provide the requested information. Our staff will examine and post your review and contact you if needed.
If you have any additional inquiries please email technical services at tech@abcepta.com.

Ordering Information
Albania
Australia
Austria
Belgium
Bosnia & Herzegovina
Brazil
Bulgaria
Canada
Central America
China
Croatia
Cyprus
Czech Republic
Denmark
Estonia
Finland
France
Germany
Greece
Hong Kong
Hungary
Iceland
India
Indonesia
Ireland
Israel
Italy
Japan
Latvia
Lithuania
Luxembourg
Macedonia
Malaysia
Malta
Netherlands
New Zealand
Norway
Pakistan
Poland
Portugal
Romania
Serbia
Singapore
Slovakia
Slovenia
South Africa
South Korea
Spain
Sweden
Switzerland
Taiwan
Turkey
United Kingdom
United States
Vietnam
Worldwide
Others
Abcepta, Inc.
(888) 735-7227 / (858) 622-0099
(858) 622-0609
USA Headquarters
(888) 735-7227 / (858) 622-0099 or (858) 875-1900
Cedarlane Labs
+1 (800) 721-1644
+1 (336) 513-5138
Shipping Information
Domestic orders (in stock items)
Shipped out the same day. Orders placed after 1 PM (PST) will ship out the next business day.
International orders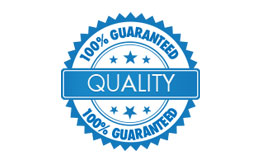 "