SPECIFICATION
CITATIONS
PROTOCOLS
BACKGROUND
Product Information

| | |
| --- | --- |
| Primary Accession | Q15291 |
Additional Information

| | |
| --- | --- |
| Other Names | Retinoblastoma-binding protein 5, RBBP-5, Retinoblastoma-binding protein RBQ-3, RBBP5, RBQ3 |
| Target/Specificity | The synthetic peptide sequence is selected from aa 505-539 of HUMAN RBBP5 |
| Format | Peptides are lyophilized in a solid powder format. Peptides can be reconstituted in solution using the appropriate buffer as needed. |
| Storage | Maintain refrigerated at 2-8°C for up to 6 months. For long term storage store at -20°C. |
| Precautions | This product is for research use only. Not for use in diagnostic or therapeutic procedures. |
Protein Information

| | |
| --- | --- |
| Name | RBBP5 |
| Synonyms | RBQ3 |
| Function | In embryonic stem (ES) cells, plays a crucial role in the differentiation potential, particularly along the neural lineage, regulating gene induction and H3 'Lys-4' methylation at key developmental loci, including that mediated by retinoic acid (By similarity). Does not affect ES cell self-renewal (By similarity). Component or associated component of some histone methyltransferase complexes which regulates transcription through recruitment of those complexes to gene promoters (PubMed:19131338). As part of the MLL1/MLL complex, involved in mono-, di- and trimethylation at 'Lys-4' of histone H3 (PubMed:19556245). Histone H3 'Lys-4' methylation represents a specific tag for epigenetic transcriptional activation (PubMed:19556245). In association with ASH2L and WDR5, stimulates the histone methyltransferase activities of KMT2A, KMT2B, KMT2C, KMT2D, SETD1A and SETD1B (PubMed:22266653, PubMed:21220120). |
| Cellular Location | Nucleus. |
| Tissue Location | Ubiquitously expressed. EMBL; X85134; CAA59446.1; -; mRNA EMBL; AK290137; BAF82826.1; -; mRNA EMBL; AC093422; -; NOT_ANNOTATED_CDS; Genomic_DNA EMBL; AL583832; -; NOT_ANNOTATED_CDS; Genomic_DNA EMBL; CH471067; EAW91537.1; -; Genomic_DNA EMBL; CH471067; EAW91538.1; -; Genomic_DNA EMBL; BC037284; AAH37284.1; -; mRNA EMBL; BC053856; AAH53856.1; -; mRNA EMBL; BC075059; AAH75059.1; -; mRNA EMBL; BC075060; AAH75060.1; -; mRNA CCDS; CCDS30983.1; -. [Q15291-1] CCDS; CCDS53463.1; -. [Q15291-2] PIR; A57624; A57624 RefSeq; NP_001180201.1; NM_001193272.1. [Q15291-2] RefSeq; NP_001180202.1; NM_001193273.1 RefSeq; NP_005048.2; NM_005057.3. [Q15291-1] PDB; 3P4F; X-ray; 2.35 A; B=371-381 PDB; 4X8N; X-ray; 2.10 A; B=347-356 PDB; 4X8P; X-ray; 2.20 A; B=344-355 PDB; 5F6K; X-ray; 2.41 A; D/F=330-356 PDB; 5F6L; X-ray; 1.90 A; J=330-356 PDB; 6KIU; EM; 3.20 A; N=1-538 PDB; 6KIV; EM; 4.00 A; N=1-538 PDB; 6KIW; EM; 4.00 A; N=1-538 PDB; 6KIX; EM; 4.10 A; N=1-538 PDB; 6KIZ; EM; 4.50 A; N=1-538 PDB; 6KM7; X-ray; 1.80 A; A/B=10-325, C/D=390-480 PDB; 6PWV; EM; 6.20 A; A=2-538 PDB; 6PWW; EM; 4.40 A; A=2-538 PDB; 6PWX; EM; 4.20 A; A=2-538 PDBsum; 3P4F; - PDBsum; 4X8N; - PDBsum; 4X8P; - PDBsum; 5F6K; - PDBsum; 5F6L; - PDBsum; 6KIU; - PDBsum; 6KIV; - PDBsum; 6KIW; - PDBsum; 6KIX; - PDBsum; 6KIZ; - PDBsum; 6KM7; - PDBsum; 6PWV; - PDBsum; 6PWW; - PDBsum; 6PWX; - SMR; Q15291; - BioGRID; 111864; 112 CORUM; Q15291; - DIP; DIP-29224N; - IntAct; Q15291; 55 MINT; Q15291; - STRING; 9606.ENSP00000264515; - BindingDB; Q15291; - ChEMBL; CHEMBL3137282; - iPTMnet; Q15291; - PhosphoSitePlus; Q15291; - BioMuta; RBBP5; - DMDM; 209572664; - EPD; Q15291; - jPOST; Q15291; - MassIVE; Q15291; - MaxQB; Q15291; - PaxDb; Q15291; - PeptideAtlas; Q15291; - PRIDE; Q15291; - ProteomicsDB; 60517; -. [Q15291-1] ProteomicsDB; 60518; -. [Q15291-2] ABCD; Q15291; 1 sequenced antibody Antibodypedia; 34563; 267 antibodies DNASU; 5929; - Ensembl; ENST00000264515; ENSP00000264515; ENSG00000117222. [Q15291-1] Ensembl; ENST00000367164; ENSP00000356132; ENSG00000117222. [Q15291-2] GeneID; 5929; - KEGG; hsa:5929; - UCSC; uc001hbu.3; human. [Q15291-1] CTD; 5929; - DisGeNET; 5929; - EuPathDB; HostDB:ENSG00000117222.13; - GeneCards; RBBP5; - HGNC; HGNC:9888; RBBP5 HPA; ENSG00000117222; Low tissue specificity MIM; 600697; gene neXtProt; NX_Q15291; - OpenTargets; ENSG00000117222; - PharmGKB; PA34252; - eggNOG; KOG1273; Eukaryota GeneTree; ENSGT00530000064100; - HOGENOM; CLU_032142_1_0_1; - InParanoid; Q15291; - KO; K14961; - OMA; SLSWSRC; - PhylomeDB; Q15291; - TreeFam; TF313289; - PathwayCommons; Q15291; - Reactome; R-HSA-201722; Formation of the beta-catenin:TCF transactivating complex Reactome; R-HSA-3214841; PKMTs methylate histone lysines Reactome; R-HSA-3769402; Deactivation of the beta-catenin transactivating complex Reactome; R-HSA-5617472; Activation of anterior HOX genes in hindbrain development during early embryogenesis Reactome; R-HSA-8936459; RUNX1 regulates genes involved in megakaryocyte differentiation and platelet function Reactome; R-HSA-8951664; Neddylation SignaLink; Q15291; - SIGNOR; Q15291; - BioGRID-ORCS; 5929; 692 hits in 890 CRISPR screens ChiTaRS; RBBP5; human GeneWiki; RBBP5; - GenomeRNAi; 5929; - Pharos; Q15291; Tbio PRO; PR:Q15291; - Proteomes; UP000005640; Chromosome 1 RNAct; Q15291; protein Bgee; ENSG00000117222; Expressed in buccal mucosa cell and 193 other tissues ExpressionAtlas; Q15291; baseline and differential Genevisible; Q15291; HS GO; GO:0035097; C:histone methyltransferase complex; IDA:UniProtKB GO; GO:0071339; C:MLL1 complex; IDA:UniProtKB GO; GO:0044666; C:MLL3/4 complex; IDA:UniProtKB GO; GO:0005730; C:nucleolus; IDA:HPA GO; GO:0005654; C:nucleoplasm; IDA:HPA GO; GO:0005634; C:nucleus; IDA:UniProtKB GO; GO:0048188; C:Set1C/COMPASS complex; IDA:UniProtKB GO; GO:0035064; F:methylated histone binding; IDA:UniProtKB GO; GO:0000976; F:transcription regulatory region sequence-specific DNA binding; IDA:UniProtKB GO; GO:1904837; P:beta-catenin-TCF complex assembly; TAS:Reactome GO; GO:0006974; P:cellular response to DNA damage stimulus; IDA:MGI GO; GO:0051568; P:histone H3-K4 methylation; IDA:UniProtKB GO; GO:0043687; P:post-translational protein modification; TAS:Reactome GO; GO:0045652; P:regulation of megakaryocyte differentiation; TAS:Reactome GO; GO:0043627; P:response to estrogen; IDA:UniProtKB Gene3D; 2.130.10.10; -; 1 IDEAL; IID00387; - InterPro; IPR037850; RBBP5/Swd1 InterPro; IPR015943; WD40/YVTN_repeat-like_dom_sf InterPro; IPR001680; WD40_repeat InterPro; IPR017986; WD40_repeat_dom PANTHER; PTHR44040; PTHR44040; 1 Pfam; PF00400; WD40; 1 SMART; SM00320; WD40; 5 PROSITE; PS50082; WD_REPEATS_2; 1 PROSITE; PS50294; WD_REPEATS_REGION; 1 1: Evidence at protein level; 3D-structure; Alternative splicing; Chromatin regulator; Isopeptide bond; Nucleus; Phosphoprotein; Reference proteome; Repeat; Transcription; Transcription regulation; Ubl conjugation; WD repeat CHAIN 1..538 /note="Retinoblastoma-binding protein 5" /id="PRO_0000051194" REPEAT 22..63 /note="WD 1" REPEAT 64..103 /note="WD 2" REPEAT 148..188 /note="WD 3" REPEAT 196..235 /note="WD 4" REPEAT 249..291 /note="WD 5" REPEAT 293..331 /note="WD 6" REGION 330..366 /note="Interaction with ASH2L" /evidence="ECO:0000269|PubMed:21220120" REGION 371..380 /note="Interaction with WDR5" /evidence="ECO:0000269|PubMed:21220120" MOD_RES 252 /note="Phosphothreonine; by CDK1" /evidence="ECO:0000269|PubMed:7558034" MOD_RES 350 /note="Phosphoserine" /evidence="ECO:0000244|PubMed:17081983" MOD_RES 388 /note="Phosphoserine" /evidence="ECO:0000244|PubMed:20068231" MOD_RES 389 /note="Phosphoserine" /evidence="ECO:0000244|PubMed:20068231" MOD_RES 497 /note="Phosphoserine; by CDK1" /evidence="ECO:0000269|PubMed:7558034" MOD_RES 525 /note="Phosphoserine" /evidence="ECO:0000244|PubMed:21406692" CROSSLNK 129 /note="Glycyl lysine isopeptide (Lys-Gly) (interchain with G-Cter in SUMO2)" /evidence="ECO:0000244|PubMed:28112733" VAR_SEQ 492..529 /note="Missing (in isoform 2)" /evidence="ECO:0000303|PubMed:14702039, ECO:0000303|PubMed:15489334" /id="VSP_035583" MUTAGEN 374 /note="E->A: Significant reduction in its ability to stimulate KMT2A methyltransferase activity in association with WDR5 and ASH2L." /evidence="ECO:0000269|PubMed:21220120" MUTAGEN 375 /note="V->E: Significant reduction in its ability to stimulate KMT2A methyltransferase activity in association with WDR5 and ASH2L." /evidence="ECO:0000269|PubMed:21220120" MUTAGEN 376 /note="D->A: Reduced ability to stimulate KMT2A methyltransferase activity in association with WDR5 and ASH2L." /evidence="ECO:0000269|PubMed:21220120" MUTAGEN 377 /note="V->E: Reduced ability to stimulate KMT2A methyltransferase activity in association with WDR5 and ASH2L." /evidence="ECO:0000269|PubMed:21220120" CONFLICT 206 /note="F -> Y (in Ref. 2; BAF82826)" /evidence="ECO:0000305" CONFLICT 244 /note="K -> E (in Ref. 1; CAA59446)" /evidence="ECO:0000305" CONFLICT 351 /note="E -> G (in Ref. 1; CAA59446)" /evidence="ECO:0000305" STRAND 16..21 /evidence="ECO:0000244|PDB:6KM7" STRAND 23..25 /evidence="ECO:0000244|PDB:6KIU" STRAND 27..32 /evidence="ECO:0000244|PDB:6KM7" STRAND 36..43 /evidence="ECO:0000244|PDB:6KM7" STRAND 46..52 /evidence="ECO:0000244|PDB:6KM7" TURN 53..56 /evidence="ECO:0000244|PDB:6KM7" STRAND 57..63 /evidence="ECO:0000244|PDB:6KM7" STRAND 69..74 /evidence="ECO:0000244|PDB:6KM7" STRAND 78..85 /evidence="ECO:0000244|PDB:6KM7" STRAND 88..94 /evidence="ECO:0000244|PDB:6KM7" TURN 95..97 /evidence="ECO:0000244|PDB:6KM7" STRAND 100..105 /evidence="ECO:0000244|PDB:6KM7" STRAND 110..116 /evidence="ECO:0000244|PDB:6KM7" STRAND 119..127 /evidence="ECO:0000244|PDB:6KM7" STRAND 133..136 /evidence="ECO:0000244|PDB:6KM7" TURN 137..140 /evidence="ECO:0000244|PDB:6KM7" STRAND 141..144 /evidence="ECO:0000244|PDB:6KM7" STRAND 155..159 /evidence="ECO:0000244|PDB:6KM7" STRAND 163..170 /evidence="ECO:0000244|PDB:6KM7" STRAND 174..179 /evidence="ECO:0000244|PDB:6KM7" TURN 180..182 /evidence="ECO:0000244|PDB:6KM7" STRAND 185..190 /evidence="ECO:0000244|PDB:6KM7" STRAND 194..196 /evidence="ECO:0000244|PDB:6KIU" STRAND 201..206 /evidence="ECO:0000244|PDB:6KM7" STRAND 208..217 /evidence="ECO:0000244|PDB:6KM7" STRAND 222..226 /evidence="ECO:0000244|PDB:6KM7" HELIX 227..233 /evidence="ECO:0000244|PDB:6KM7" STRAND 242..245 /evidence="ECO:0000244|PDB:6KM7" TURN 248..250 /evidence="ECO:0000244|PDB:6KM7" STRAND 254..259 /evidence="ECO:0000244|PDB:6KM7" STRAND 263..280 /evidence="ECO:0000244|PDB:6KM7" TURN 281..283 /evidence="ECO:0000244|PDB:6KM7" STRAND 286..291 /evidence="ECO:0000244|PDB:6KM7" STRAND 298..303 /evidence="ECO:0000244|PDB:6KM7" STRAND 305..308 /evidence="ECO:0000244|PDB:6KM7" STRAND 310..314 /evidence="ECO:0000244|PDB:6KM7" STRAND 317..322 /evidence="ECO:0000244|PDB:6KM7" STRAND 329..332 /evidence="ECO:0000244|PDB:6KIU" TURN 349..352 /evidence="ECO:0000244|PDB:5F6L" STRAND 453..456 /evidence="ECO:0000244|PDB:6KM7" TURN 469..471 /evidence="ECO:0000244|PDB:6KM7" SEQUENCE 538 AA; 59153 MW; 095CCB41613CBED9 CRC64; MNLELLESFG QNYPEEADGT LDCISMALTC TFNRWGTLLA VGCNDGRIVI WDFLTRGIAK IISAHIHPVC SLCWSRDGHK LVSASTDNIV SQWDVLSGDC DQRFRFPSPI LKVQYHPRDQ NKVLVCPMKS APVMLTLSDS KHVVLPVDDD SDLNVVASFD RRGEYIYTGN AKGKILVLKT DSQDLVASFR VTTGTSNTTA IKSIEFARKG SCFLINTADR IIRVYDGREI LTCGRDGEPE PMQKLQDLVN RTPWKKCCFS GDGEYIVAGS ARQHALYIWE KSIGNLVKIL HGTRGELLLD VAWHPVRPII ASISSGVVSI WAQNQVENWS AFAPDFKELD ENVEYEERES EFDIEDEDKS EPEQTGADAA EDEEVDVTSV DPIAAFCSSD EELEDSKALL YLPIAPEVED PEENPYGPPP DAVQTSLMDE GASSEKKRQS SADGSQPPKK KPKTTNIELQ GVPNDEVHPL LGVKGDGKSK KKQAGRPKGS KGKEKDSPFK PKLYKGDRGL PLEGSAKGKV QAELSQPLTA GGAISELL |
Research Areas
Citations (0)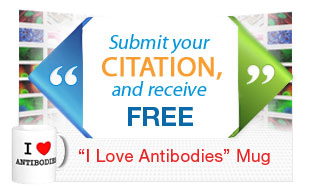 Thousands of laboratories across the world have published research that depended on the performance of antibodies from Abcepta to advance their research. Check out links to articles that cite our products in major peer-reviewed journals, organized by research category.
Submit your citation using an Abcepta antibody to
info@abcepta.com
,
and receive a free
"I Love Antibodies" mug
.
Application Protocols
Provided below are standard protocols that you may find useful for product applications.
Background
In embryonic stem (ES) cells, plays a crucial role in the differentiation potential, particularly along the neural lineage, regulating gene induction and H3 'Lys-4' methylation at key developmental loci, including that mediated by retinoic acid (By similarity). As part of the MLL1/MLL complex, involved in mono-, di- and trimethylation at 'Lys-4' of histone H3. Histone H3 'Lys-4' methylation represents a specific tag for epigenetic transcriptional activation.
References
Saijo M.,et al.Genomics 27:511-519(1995).
Ota T.,et al.Nat. Genet. 36:40-45(2004).
Gregory S.G.,et al.Nature 441:315-321(2006).
Mural R.J.,et al.Submitted (JUL-2005) to the EMBL/GenBank/DDBJ databases.
Hughes C.M.,et al.Mol. Cell 13:587-597(2004).


Abcepta welcomes feedback from its customers.
If you have used an Abcepta product and would like to share how it has performed, please click on the "Submit Review" button and provide the requested information. Our staff will examine and post your review and contact you if needed.
If you have any additional inquiries please email technical services at tech@abcepta.com.

Ordering Information
Albania
Australia
Austria
Belgium
Bosnia & Herzegovina
Brazil
Bulgaria
Canada
Central America
China
Croatia
Cyprus
Czech Republic
Denmark
Estonia
Finland
France
Germany
Greece
Hong Kong
Hungary
Iceland
India
Indonesia
Ireland
Israel
Italy
Japan
Latvia
Lithuania
Luxembourg
Macedonia
Malaysia
Malta
Netherlands
New Zealand
Norway
Pakistan
Poland
Portugal
Romania
Serbia
Singapore
Slovakia
Slovenia
South Africa
South Korea
Spain
Sweden
Switzerland
Taiwan
Turkey
United Kingdom
United States
Vietnam
Worldwide
Others
Abcepta, Inc.
(888) 735-7227 / (858) 622-0099
(858) 622-0609
USA Headquarters
(888) 735-7227 / (858) 622-0099 or (858) 875-1900
Cedarlane Labs
+1 (800) 721-1644
+1 (336) 513-5138
Shipping Information
Domestic orders (in stock items)
Shipped out the same day. Orders placed after 1 PM (PST) will ship out the next business day.
International orders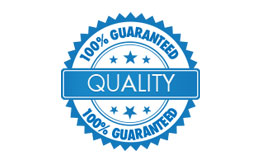 "