SPECIFICATION
CITATIONS
PROTOCOLS
BACKGROUND
Product Information
Application

Applications Legend:
WB=Western Blot
IHC=Immunohistochemistry
IHC-P=Immunohistochemistry (Paraffin-embedded Sections)
IHC-F=Immunohistochemistry (Frozen Sections)
IF=Immunofluorescence
FC=Flow Cytopmetry
IC=Immunochemistry
ICC=Immunocytochemistry
E=ELISA
IP=Immunoprecipitation
DB=Dot Blot
CHIP=Chromatin Immunoprecipitation
FA=Fluorescence Assay
IEM=Immunoelectronmicroscopy
EIA=Enzyme Immunoassay

FC, IHC-P, WB, E
Primary Accession
Q8IVE3
Reactivity
Human
Host
Rabbit
Clonality
Polyclonal
Isotype
Rabbit Ig
Antigen Region
1049-1079 aa
Additional Information
Other Names
Pleckstrin homology domain-containing family H member 2, PLEKHH2, KIAA2028
Target/Specificity
This PKHH2 antibody is generated from rabbits immunized with a KLH conjugated synthetic peptide between 1049-1079 amino acids from the C-terminal region of human PKHH2.
Dilution

WB~~1:1000




IHC-P~~1:50~100




FC~~1:10~50

Format
Purified polyclonal antibody supplied in PBS with 0.09% (W/V) sodium azide. This antibody is purified through a protein A column, followed by peptide affinity purification.
Storage
Maintain refrigerated at 2-8°C for up to 2 weeks. For long term storage store at -20°C in small aliquots to prevent freeze-thaw cycles.
Precautions
PKHH2 Antibody (C-term) is for research use only and not for use in diagnostic or therapeutic procedures.
Protein Information

| | |
| --- | --- |
| Name | PLEKHH2 |
| Synonyms | KIAA2028 |
| Function | In the kidney glomerulus may play a role in linking podocyte foot processes to the glomerular basement membrane. May be involved in stabilization of F-actin by attenuating its depolymerization. Can recruit TGFB1I1 from focal adhesions to podocyte lamellipodia. |
| Cellular Location | Cytoplasm. Cytoplasm, cytoskeleton. Cell membrane; Peripheral membrane protein; Cytoplasmic side. Cell projection, lamellipodium. Note=Localizes to foot process of podocytes. Localization to peripheral regions of lamellipodia seems to be dependent on PI3K |
| Tissue Location | Kidney. Reduced expression in patients with focal segmental glomerulosclerosis. EMBL; AL832207; CAI46132.1; -; mRNA EMBL; AL833400; CAD38637.1; -; mRNA EMBL; BC063310; AAH63310.1; -; mRNA EMBL; AB095948; BAC23124.1; -; mRNA CCDS; CCDS1812.1; -. [Q8IVE3-1] RefSeq; NP_742066.2; NM_172069.3. [Q8IVE3-1] RefSeq; XP_016858842.1; XM_017003353.1. [Q8IVE3-2] BioGRID; 126228; 4 IntAct; Q8IVE3; 6 STRING; 9606.ENSP00000282406; - iPTMnet; Q8IVE3; - PhosphoSitePlus; Q8IVE3; - BioMuta; PLEKHH2; - DMDM; 158706383; - EPD; Q8IVE3; - jPOST; Q8IVE3; - MassIVE; Q8IVE3; - PaxDb; Q8IVE3; - PeptideAtlas; Q8IVE3; - PRIDE; Q8IVE3; - ProteomicsDB; 70683; -. [Q8IVE3-1] ProteomicsDB; 70684; -. [Q8IVE3-2] ProteomicsDB; 70685; -. [Q8IVE3-3] Antibodypedia; 29827; 82 antibodies DNASU; 130271; - Ensembl; ENST00000282406; ENSP00000282406; ENSG00000152527. [Q8IVE3-1] GeneID; 130271; - KEGG; hsa:130271; - UCSC; uc010yny.3; human. [Q8IVE3-1] CTD; 130271; - DisGeNET; 130271; - EuPathDB; HostDB:ENSG00000152527.13; - GeneCards; PLEKHH2; - HGNC; HGNC:30506; PLEKHH2 HPA; ENSG00000152527; Low tissue specificity MIM; 612723; gene neXtProt; NX_Q8IVE3; - OpenTargets; ENSG00000152527; - PharmGKB; PA134912826; - eggNOG; KOG0248; Eukaryota GeneTree; ENSGT00940000157675; - HOGENOM; CLU_001626_3_1_1; - InParanoid; Q8IVE3; - KO; K24020; - OMA; QTPCGSE; - OrthoDB; 75793at2759; - PhylomeDB; Q8IVE3; - TreeFam; TF312866; - PathwayCommons; Q8IVE3; - BioGRID-ORCS; 130271; 3 hits in 867 CRISPR screens ChiTaRS; PLEKHH2; human GenomeRNAi; 130271; - Pharos; Q8IVE3; Tdark PRO; PR:Q8IVE3; - Proteomes; UP000005640; Chromosome 2 RNAct; Q8IVE3; protein Bgee; ENSG00000152527; Expressed in lung and 193 other tissues ExpressionAtlas; Q8IVE3; baseline and differential Genevisible; Q8IVE3; HS GO; GO:0030864; C:cortical actin cytoskeleton; ISS:UniProtKB GO; GO:0005737; C:cytoplasm; IDA:UniProtKB GO; GO:0005829; C:cytosol; IDA:HPA GO; GO:0030027; C:lamellipodium; IDA:UniProtKB GO; GO:0016604; C:nuclear body; IDA:HPA GO; GO:0005654; C:nucleoplasm; IDA:HPA GO; GO:0005886; C:plasma membrane; IDA:UniProtKB GO; GO:0003779; F:actin binding; ISS:UniProtKB GO; GO:0042802; F:identical protein binding; IEA:Ensembl GO; GO:0030835; P:negative regulation of actin filament depolymerization; ISS:UniProtKB CDD; cd14473; FERM_B-lobe; 1 Gene3D; 1.20.80.10; -; 1 Gene3D; 1.25.40.530; -; 1 Gene3D; 2.30.29.30; -; 3 InterPro; IPR019749; Band_41_domain InterPro; IPR014352; FERM/acyl-CoA-bd_prot_sf InterPro; IPR035963; FERM_2 InterPro; IPR019748; FERM_central InterPro; IPR000299; FERM_domain InterPro; IPR000857; MyTH4_dom InterPro; IPR038185; MyTH4_dom_sf InterPro; IPR011993; PH-like_dom_sf InterPro; IPR001849; PH_domain Pfam; PF00373; FERM_M; 1 Pfam; PF00784; MyTH4; 1 Pfam; PF00169; PH; 1 SMART; SM00295; B41; 1 SMART; SM00139; MyTH4; 1 SMART; SM00233; PH; 2 SUPFAM; SSF47031; SSF47031; 1 PROSITE; PS50057; FERM_3; 1 PROSITE; PS51016; MYTH4; 1 PROSITE; PS50003; PH_DOMAIN; 2 1: Evidence at protein level; Alternative splicing; Cell membrane; Cell projection; Coiled coil; Cytoplasm; Cytoskeleton; Membrane; Polymorphism; Reference proteome; Repeat CHAIN 1..1493 /note="Pleckstrin homology domain-containing family H member 2" /id="PRO_0000307121" DOMAIN 703..797 /note="PH 1" /evidence="ECO:0000255|PROSITE-ProRule:PRU00145" DOMAIN 811..919 /note="PH 2" /evidence="ECO:0000255|PROSITE-ProRule:PRU00145" DOMAIN 955..1110 /note="MyTH4" /evidence="ECO:0000255|PROSITE-ProRule:PRU00359" DOMAIN 1121..1451 /note="FERM" /evidence="ECO:0000255|PROSITE-ProRule:PRU00084" COILED 20..175 /evidence="ECO:0000255" COMPBIAS 398..402 /note="Poly-Ser" COMPBIAS 613..666 /note="Ser-rich" COMPBIAS 693..696 /note="Poly-Ser" VAR_SEQ 1..563 /note="Missing (in isoform 2)" /evidence="ECO:0000303|PubMed:17974005" /id="VSP_028573" VAR_SEQ 768..796 /note="LTTEKHTYYLTADSPNILEEWIKVLQNVL -> VLNFFFFFFFFVSCQTQFS IIQPNGKEIG (in isoform 3)" /evidence="ECO:0000303|PubMed:15489334" /id="VSP_028574" VAR_SEQ 797..1493 /note="Missing (in isoform 3)" /evidence="ECO:0000303|PubMed:15489334" /id="VSP_028575" VARIANT 228 /note="M -> V (in dbSNP:rs10175843)" /id="VAR_055542" VARIANT 481 /note="P -> T (in dbSNP:rs17031297)" /id="VAR_035344" VARIANT 1069 /note="R -> K (in dbSNP:rs2278358)" /id="VAR_035345" VARIANT 1217 /note="N -> S (in dbSNP:rs17031368)" /id="VAR_035346" CONFLICT 451 /note="V -> A (in Ref. 1; CAI46132)" /evidence="ECO:0000305" CONFLICT 730 /note="G -> C (in Ref. 1; CAI46132)" /evidence="ECO:0000305" CONFLICT 858 /note="A -> V (in Ref. 1; CAI46132)" /evidence="ECO:0000305" SEQUENCE 1493 AA; 168229 MW; 5B7765F5FDDE7ED0 CRC64; MAELSEPEGP VDWKERCVAL ESQLMKFRVQ ASKIRELLAE KMQQLERQVI DAERQAEKAF QQVQVMEDKL KAANIQTSES ETRLYNKCQD LESLIQEKDD VIQNLELQLE EQKQIRIQEA KIIEEKAAKI KEWVTVKLNE LELENQNLRL INQNQTEEIR TMQSKLQEVQ GKKSSTVSTL KLSEGQRLSS LTFGCFLSRA RSPPQVVKSE EMSKISSKEP EFTEGKDMEE MEIPEKSVDN QVLENNRGQR TLHQTPCGSE QNRKTRTSFA TDGGISQNSG APVSDWSSDE EDGSKGRSKS RCTSTLSSHT SEEGVQCSRM GSEMYLTASD DSSSIFEEET FGIKRPEHKK LYSWQQEAQW KALNSPLGKG NSELSKKEQD SSSDELNKKF QSQRLDYSSS SSEANTPSPI LTPALMPKHP NSLSGKGTQL VPSSHLPPPK LRIPNVFSIS VALAKRHLSQ PQLSSDRMFG TNRNAISMIR PLRPQETDLD LVDGDSTEVL ENMDTSCDDG LFSYDSLDSP NSDDQEHCDS AKKVAYSKPP TPPLHRFPSW ESRIYAVAKS GIRMSEAFNM ESVNKNSAAT LSYTTSGLYT SLIYKNMTTP VYTTLKGKAT QISSSPFLDD SSGSEEEDSS RSSSRTSESD SRSRSGPGSP RAMKRGVSLS SVASESDYAI PPDAYSTDTE YSQPEQKLPK TCSSSSDNGK NEPLEKSGYL LKMSGKVKSW KRRWFVLKGG ELLYYKSPSD VIRKPQGHIE LSASCSILRG DNKQTVQLTT EKHTYYLTAD SPNILEEWIK VLQNVLRVQA ANPLSLQPEG KPTMKGLLTK VKHGYSKRVW CTLIGKTLYY FRSQEDKFPL GQIKLWEAKV EEVDRSCDSD EDYEASGRSL LSTHYTIVIH PKDQGPTYLL IGSKHEKDTW LYHLTVAAGS NNVNVGSEFE QLVCKLLNID GEPSSQIWRH PTLCHSKEGI ISPLTTLPSE ALQTEAIKLF KTCQLFINAA VDSPAIDYHI SLAQSALQIC LTHPELQNEI CCQLIKQTRR RQPQNQPGPL QGWQLLALCV GLFLPHHPFL WLLRLHLKRN ADSRTEFGKY AIYCQRCVER TQQNGDREAR PSRMEILSTL LRNPYHHSLP FSIPVHFMNG IYQVVGFDAS TTVEEFLNTL NQDTGMRKPA QSGFALFTDD PSGRDLEHCL QGNIKICDII SKWEQASKEQ QPGKCEGTRT VRLTYKNRLY FSVQARGETD REKLLLMYQT NDQIINGLFP LNKDLALEMA ALLSQVEIGD FERPFSTPAG HVTNQCKVNQ TLKQVIEKFY PKRYRDGCSE EQLRQLCQRL STRWMALRGH SAADCVRIYL TVARKWPFFG AKLFLAKPIT PSSLGSTFLW LAVHEDGLSL LEYNSMRLIV SYVYKSLMTF GGYQDDFMVV INNTHSKDKP TEKLLFAMAK PKILEITLLI ASYINNFHQQ KAAFHHLSAP ALLSAQTRGP QARMMGSQPL LSSSRPTKGP TLL |
Research Areas
Citations (0)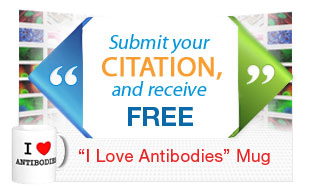 Thousands of laboratories across the world have published research that depended on the performance of antibodies from Abcepta to advance their research. Check out links to articles that cite our products in major peer-reviewed journals, organized by research category.
Submit your citation using an Abcepta antibody to
info@abcepta.com
,
and receive a free
"I Love Antibodies" mug
.
Application Protocols
Provided below are standard protocols that you may find useful for product applications.
References
Greene, C.N., et al. Hum. Genet. 124(3):255-262(2008)
Simpson, J.C., et al. EMBO Rep. 1(3):287-292(2000)

Abcepta welcomes feedback from its customers.
If you have used an Abcepta product and would like to share how it has performed, please click on the "Submit Review" button and provide the requested information. Our staff will examine and post your review and contact you if needed.
If you have any additional inquiries please email technical services at tech@abcepta.com.

Ordering Information
Albania
Australia
Austria
Belgium
Bosnia & Herzegovina
Brazil
Bulgaria
Canada
Central America
China
Croatia
Cyprus
Czech Republic
Denmark
Estonia
Finland
France
Germany
Greece
Hong Kong
Hungary
Iceland
India
Indonesia
Ireland
Israel
Italy
Japan
Latvia
Lithuania
Luxembourg
Macedonia
Malaysia
Malta
Netherlands
New Zealand
Norway
Pakistan
Poland
Portugal
Romania
Serbia
Singapore
Slovakia
Slovenia
South Africa
South Korea
Spain
Sweden
Switzerland
Taiwan
Turkey
United Kingdom
United States
Vietnam
Worldwide
Others
Abcepta, Inc.
(888) 735-7227 / (858) 622-0099
(858) 622-0609
USA Headquarters
(888) 735-7227 / (858) 622-0099 or (858) 875-1900
Cedarlane Labs
+1 (800) 721-1644
+1 (336) 513-5138
Other Products
Shipping Information
Domestic orders (in stock items)
Shipped out the same day. Orders placed after 1 PM (PST) will ship out the next business day.
International orders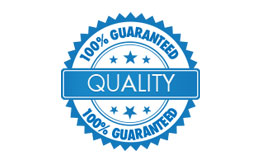 "